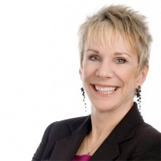 Barbara Stanny
Leading Authority on Women and Money, Financial Lifesaver
Traveling From
Washington
X
Program Descriptions
Prince Charming Isn't Coming: How Women Get Smart
About Money
Secrets Of Six-Figure Women
The Psychology of Money Mastery
Overcoming Underearning
The Power of Philanthropy
Wealth Management and Planned Giving
For High Earners Only: Lessons Learned From Six-figure Women
Marketing To High Net Worth Women: An Insider's Guide
and more!!
Why Book Barbara Stanny?


She takes you on her own journey to financial independence and shares her story as a public service to motivate women to become financially empowered and understand the practical steps of financial success.
She has been coaching for over 40 years and has developed a unique coaching process that focuses on identifying your specific issues, dissolving your resistance, and achieving your financial as well as personal goals.
Barbara Stanny is a woman on a mission. That mission is to motivate women to become financially empowered. Barbara grew up relying on her father (the 'R' of H&R Block), then her husband, to manage her money. But a devastating financial crisis became a personal wake-up call.

Her journey to financial independence is inspiring. She began by interviewing financially savvy women from diverse backgrounds. She discovered a surprising series of insights that all these women shared—insights that enabled them to be 'smart' with their money. Those insights turned her life around, and became the core of her first book, Prince Charming Isn't Coming: How Women Get Smart About Money (Penguin).

Once Barbara had completed her first book and was once again financially secure, she decided to take this process to the next level. It was time to focus on women's earnings. But rather than concentrate on the wage gap and gender barriers, she turned her attention to the women who were breaking those barriers. Barbara interviewed over 150 women who make $100,000 or more. Her goal: to find out how they did it, if others could too, and how to avoid the pitfalls along the way. From this new research came her book, Secrets of Six Figure Women: Surprising Strategies to Up Your Earnings and Change Your Life (Harper Collins). Barbara not only uncovered the secrets that enabled these women to become so financially successful, but personally proved her theory, that others could do it too, was true.

For the first time in her life, she became a six-figure woman…before she even finished writing the book. For the past five years she has been giving Overcoming Underearning® workshops, which is the title of her latest book, Overcoming Underearning®: A Five Step Plan to A Richer Life (Harper Collins). This book is the result of interviews with hundreds of women who had been through these workshops and successfully achieved higher earnings.

. Barbara's background in business, her years as a journalist, her Master's Degree in psychology, her extensive research, and her personal experience with money give her a unique perspective and makes her the foremost expert on women's financial issues. She is an accomplished motivational speaker, author, and former career consultant who empowers women (and men) to live up to their financial and personal potential. Barbara Stanny has been featured on Good Morning America, The View, Extra, The O'Reilly Report, and many times on CNN, MSNBC, CNBC, Fox News, PBS, and NPR, as well as the New York Times, and USAToday. She travels the country as a popular keynote speaker. From 1998 until 2000, the National Association of Security Dealers (NASD) chose Stanny as a spokesperson for their Promoting Financial Sense campaign. In 2006 she was chosen as AllState's spokesperson for their Women & Retirement Series and Domestic Violence Program.
Books