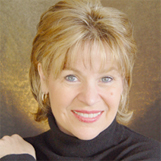 Barbara Stoker
Influential Thinker on Leadership and Intelligent Risk
X
Program Descriptions
THE LINE
Where to draw it. How to stay above it.
This program is based on The Line, Ms. Stoker's newest book. The Line creates a structured, yet flexible, thinking environment that improves decisions, risk taking, and teamwork.
When we think above The Line teamwork trumps personal agendas. Inspiration replaces drama. We value creativity over bureaucracy. We trust our instincts. Rather than judgmental we are open minded. Problems present opportunities. Conflict revolves around problems not people. We trust the intentions of others.
Barbara Stoker's powerful keynote shares this elegantly simple tool in a way that immediately resonates with audiences.

The Line - Conflict Resolution
Finding new solutions to old problems from above The Line. This program teaches individuals how to use above The Line thinking to create conflict resolution. Barbara begins the program by asking: Is it is more important to be effective or right?
Using above The Line Philosophy she shares that the genesis for most conflict is our desire to be right, and the only way any of us can be 'right' is if we make someone else 'wrong.'

Intelligent Risk Taking
Taking the right risk, at the right time, in the smartest way possible. Great leaders understand that no mountains can be climbed without taking risks. Many of us go to great lengths to avoid risk, yet in reality, it is through taking intelligent risk that we grow, learn, and achieve our goals. Barbara introduces positive risk taking, a perspective, an attitude, and a life philosophy that creates a shift away from the negative view of risk. The challenge is in choosing the right risk to take.

Intelligent Risk Taking for Women
How smart women use their passion to push through their fears. Ironically, women are natural born leaders, who do not risk up to their potential. Barbara Stoker's compelling program is designed to help women understand the difference between 'setting themselves up for success' versus 'setting themselves up not to fail'. This presentation customizes all the key elements from the Intelligent Risk Taking Program around the unique challenges women face.

A Woman with a Minute...
A fun, lighthearted, and engaging program that captures the maze of complex thinking and associations that women make on a daily basis without ever realizing that they are truly amazing.
Why Book Barbara Stoker?


Barbara is a former executive for Disney, Hallmark, Mattel and Coors and is one of the most influential thinkers on personal leadership and risk, specializing in new business and product development.
Barbara specializes in conflict resolution, mediation and succession planning by customizing solutions for clients to expand their options while reducing their risk.
She brings a vibrant style that inspires audiences to make resolutions and take intelligent risks that will make a true difference, providing them with the information they need to rediscover the leader within.
Barbara Stoker is the founder and president of IntelligentRisking, Inc., a consulting firm that for over 20 years has focused on conflict resolution, leadership, strategic thinking and intelligent risk taking.

Ms. Stoker is an award winning author and her latest book, The Line – Where to Draw It, How to Stay Above It, was published in December of 2012. She's also the author of Positive Risk, A Woman with a Minute..., and Intelligent Risking for Women. Her accomplishments as an executive in these innovative Fortune 500 companies includes: licensing several Walt Disney movies, launching Hallmark Card's Gift Business, developing the collectable Porcelain Barbie Doll for Mattel Toys, and selling a 'can't be sold' product for Coors with an opening order of one million dollars.

Years of experience as a leader in both corporate and private enterprise has provided Barbara with a solid and diverse foundation that includes: mediation, succession planning, negotiation, strategic planning, licensing, engineering, new product development, business development, sales, marketing, customer service, and merchandising.

Operating above "The Line" allows Ms. Stoker to effectively identify with her clients unique challenges, create an environment of trust, and successfully mediate difficult situations. She skillfully guides conflicting parties, helping them let go of their 'old stories', find their wisdom and move forward together, to embrace a new vision.

Stoker's success on the lecture circuit is based on her dynamic, interactive style that encourages individuals to shift their perspective to one that is above The Line. Stoker provides both the information and inspiration for choosing the right mountains, rediscovering courage, thinking strategically and resolving conflict.

Trained in Appreciative Inquiry, Barbara uses a strategic process that focuses on valuing the best in people, building on past successes, and creating a future based on strengths. Ms. Stoker is certified in the Conflict Dynamic Process and its 360 Conflict Profiler. Her degree is in Industrial Design for the University of Illinois. However, her credentials go far beyond her professional experience. Her personal adventures include being an avid technical rock and ice climber as well as a paragliding pilot.

Stoker was selected by the Rocky Mountain News as '50 & Fabulous' based on the nomination of her three sons. She has been a wish grantor for the Make-A-Wish Foundation for more than fifteen years.
Books