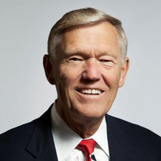 Barry Asmus, PhD
Nation's Premier Economist Speaker
X
Program Descriptions
America's Economic Challenges and Opportunities
What will the 21st century look like for America? What are America's biggest challenges and opportunities? Can we retain the fundamental characteristics that have defined America's greatness? Dr. Asmus describes the three inviolable drivers of a free market economy as well as the three economic freedoms that produce remarkable prosperity.
Globalization and Emerging Markets
Dr. Asmus has 25 years experience with research organizations that economically monitor 180 countries for economic freedom and trade. Worldwide markets and sourcing opportunities make for an exciting future. His new 2013 book with Wayne Grudem, The Poverty of Nations, describes sustainable solutions for poor nations seeking growth and a new beginning.
Energy Powers the Economy
The Stone Age didn't end for lack of stones and neither will the fossil fuel age end for lack of energy. The economic implications of America's discovery of the four largest gas fields in the world through vertical and horizontal drilling and fracking are causing many economists to call it the game changer of the century. The U.S. is now the fastest growing energy producer on the planet. Add the positive geopolitical and wealth producing consequences and our economic future has brightened considerably.
Curing the Health Care Crisis
As The Affordable Care Act imposes $1 trillion of new taxes and another $716 billion from Medicare, the question is what are we getting in return for all of this? Unfavorable population demographics and skyrocketing health care costs only accentuate policies that expand the demand for care and do nothing to increase supply. Can we avoid a European future? The National Center for Policy Analysis believes we can.
Why Book Barry Asmus?


Recognized as a revolutionary thinker who delivers his ideas in an energy-filled and entertaining style, Asmus helps audiences understand complex policy issues.
He is known for his views on making the U.S. a world-class competitor as he promotes private sector, market-based solutions.
His insightful presentations on the political and business issues facing America are customized to meet any corporate program.
Dr. Barry Asmus is a Senior Economist with the National Center for Policy Analysis. Dr. Asmus has been named by USA Today as one of the five most requested speakers in the United States. Over the last twenty-five years, Dr. Asmus has spoken to thousands of companies and associations throughout the United States. He has testified before the House Ways and Means Committee regarding our income tax system and was a featured speaker in a privatizing Social Security conference for Western European leaders. On recent trips to Romania, Albania, China and Peru, Dr. Asmus has encouraged government leaders to pass free-market, low tax, protected property rights and free trade policies.

Dr. Asmus is the author of nine books. His book, Crossroads: The Great American Experiment was nominated for a H.L. Mencken Award. As a Professor of Economics, he was twice voted University Professor of the Year and was honored with the Freedom Foundation Award at Valley Forge for Private Enterprise Education. He co-anchored a syndicated radio called "Perspectives on the Economy." Dr. Asmus is an effective advocate of free market economics. He is a recognized thinker who delivers his ideas in an enthusiastic and energy filled presentation.