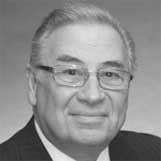 Barry Eigen
Inspiring Productive Employees Who Love What They Do
X
Program Descriptions
Exploding the American Workplace Myth: How to Develop a Management Perspective in Everyone
A fast paced, fun filled presentation that shows managers how to get the people who report to them acting in ways that benefit themselves and their companies. With no-holds-barred straight talk and humor that makes audiences roar with laughter, Eigen improves productivity and gets people working as a team.

How to Sell a Private Sector Business for the Most Profit
INC Magazine reports that 75% of closely held businesses are sold for less than they're worth. Eigen breaks down the major mistakes business owners make that keep them from getting full value when they sell their businesses. He shows sellers how to execute the "Wall Street" process whether they sell all or part of their businesses.
Why Book Barry Eigen?


He is a lively and fun storyteller who teaches audiences how to "Think Like A Boss", stop hiding behind their professional personas and start making the connections that create lasting relationships to create a more productive workplace.
Barry gives his audiences skills they can use immediately, along with practical tools for stimulating initiatives and accelerating their performance.
Barry Eigen is the founder, and former President and CEO of HealthCall Corporation, a nationwide distributor of medical equipment and franchiser of medical retail stores. During his nearly 25-year tenure at his company's helm, it grew from a single location to outlets in 385 cities, in 45 states, from Maine to California, and from Alaska to the Virgin Islands.

Eigen originated the Annual Sickroom Service Home Care Seminar and Exposition held at Milwaukee's MECCA and Arena which, over an 18-year period grew to become the largest, national home care focused medical products Conference and Trade Show in the country featuring three full days of classes conducted by a faculty of 45 health professionals, and a 500-booth exhibit hall. In it's last four years, the annual conference drew more than 2,500 people from all 50 states and Canada, and was listed as the 16th largest convention in Wisconsin.

Since selling his company to a multi-national corporation in 1985, Barry wrote the award-winning employee motivation book: How To Think Like A Boss And Get Ahead At Work, first published in hard cover by Lyle Stuart/Carol Publishing Group, New York, NY; on audio cassette by Audio Renaissance, Los Angeles, CA; and in paperback by Avon Books, NYC. Now published in five languages: Spanish, Portuguese, Chinese, Japanese and English, Barry's book has been condensed in Reader's Digest, excerpted in Cosmopolitan, and Glamour, and featured in Boardroom Reports, Bottom Line-Personal, Executive Book Summaries and newspapers across the country.

An inveterate educator, Barry has contributed thousands of hours teaching economics to high school students as a volunteer for Project Business, a national program of Junior Achievement. More than 5,000 students have participated in Barry's classrooms, and he has written several classroom exercises which are in use by J.A. across the country including one entitled: "Issue at Eigentown."

He is a member of the National Speaker's Association, and both its Wisconsin and Illinois chapters, and is the recipient of numerous awards including Chapter Member of the Year: 1993-94 and the Speaking Star Award: 1998.

Barry Eigen earned a BS degree from the University of Wisconsin—Milwaukee, and an MBA from the Graduate School of Business at the University of Chicago.