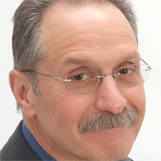 Barry Roberts
Fun Speaker & Author with a Valuable Message
Traveling From
Pennsylvania
X
Program Descriptions
Practice Safe Stress
Today's business environment is filled with anxiety, fear, turmoil and stress that strains and drains our emotional systems and we cannot work to our fullest potential. By learning to successfully minimize stress we become more efficient, productive, creative and profitable. Practice Safe Stress is an informative presentation with learning, laughter and music that will stay with your audience long after the meeting has ended. Barry's unique approach for minimizing day-to-day stress by using our "inner sense of humor" will have an immediate, positive impact on your audience. Custom tailored to meet the specific needs of attendees, this presentation will inform and delight any group and have a positive impact on improved day-to-day performance.
Increase profitability
Be more productive
Regain your competitive edge
Improve relations with clients and co-workers
Approach each day with a more cheerful attitude

Summary
This is not about telling jokes, but rather a means of using our "inner sense of humor" and 'humor memory' to help us through any stressful situation and improve our lives. Barry's best selling book, Practice Safe Stress, has been getting wonderful reviews and attests to this philosophy.

Developing Innovative Thinking Skills
The changes and chaos in today's world brings new problems and requires new ways of thinking and dealing with daily life. It is imperative that we leaarn to develop our Innovative Thinking Skills to improve our lives and our outlook on the future.

Whether retired, working, single or married, there are so many ways that this program can change your future. Innovative Thinking takes you beyond brainstorming to create "variation and elaboration" of ideas.

This is a one-of-a-kind seminar/workshop you don't want to miss. It is highly interactive, customized and it will make a positive difference.
A "how to" re:
Enjoying life more
Finding new avenues for hobbies
Stand above…way above the crowd
Develop better relationships

Laughter Clubs
Laughter Club programs provide light to moderate exercise for mental & physical flexibility, mood regulation, stress reduction and an attitude boost. In other words, a real therapeutic ally.

As a qualified instructor, I have completed the World Laughter Tour prescribed studies and supervised training on the science of laughter and healing-with-laughter strategies and abide by the WLT Code of Ethics.

WHY LAUGHTER CLUBS?
Our unbalanced world doesn't laugh enough because much of the world continues to exist amid misunderstanding, strife and turmoil. Many facts are now known about the proven benefits of laughter and humor. All around the world people are developing ways to use humor and laughter for health, peace, productivity, intergenerational connectivity and joy of living. We make their work more accessible.

6 POINTS ABOUT LAUGHTER CLUBS
A gentle exercise session of breathing, stretching and various laughter actions. (Can be done as seated exercises.)
Jokes and comedy are not needed; only the joy of laughing.
Barry is a certified leader who guides and motivates
Group support lifts the members' spirits.
Atmosphere is relaxed and upbeat
Sessions typically last about 30 to 45 minutes

6 BENEFITS OF LAUGHTER PROGRAMS
Good Hearted Living prevents the hardening of attitudes
Relieve stress, depression, anger & anxiety
Improve enthusiasm
Reduce loneliness
Increase self-confidence
Improve health and living

RESEARCH SHOWS THAT LAUGHTER…
Strengthens the immune system
Improves breathing, arterial blood flow, digestion and sleep
Relaxes muscles and reduces pain
Burns calories
Helps people get along together better

The Five Minute Fun Fling
The Five Minute Fun Fling is a 5 minute humor break we give ourselves permission to take at any time we want to, or whenever we feel the need. During that five minutes some wonderful things can happen to us!

* The humor will help us to overcome any stresses we may have encountered earlier in the day.

* It will put us in a better frame of mind, to more successfully deal with any stresses that we may encounter later in the day.

* Just as in practicing a musical instrument, practicing the "Five Minute Fun Fling" will make it easier for us to find the humor in real-life, stressful situations. This is essential if we are to successfully minimize our day-to- day stress.

There are many ways you can experience a Five Minute Fun Fling, try one of these for five minutes, create your own.

* Sing along with your favorite recording

*Write a joke

*Put on some music and dance!

*Review some travel sites and picture yourself there

*Add a funny caption to an appropriate picture in a newspaper or magazine

*Invent a game

*Create a new recepie
Why Book Barry Roberts?


His humorous and valuable presentations on minimizing stress, developing innovative thinking strategies, problem solving and leadership have a way of effectively reaching people and improving their lives.
Attendees will come away with simple techniques that can be used right away and every day to become more cheerful, enthusiastic, productive and creative.
Barry has been a teacher, salesperson and night club performer and combines all of this background and all of these skills every time he is on the stage.
Combining his skills as an educator, entertainer, businessman and serious researcher Barry Roberts offers four of the most effective and entertaining programs you will experience. "Practice Safe Stress" (Minimize Stress to Maximize Performance & Profitability), "How to Use Your Innovative Thinking Skills" (Developing the Skills to Generate More Business & Spark Your Sales), "Is That Your Final Answer?" (Turning Problems Into Possibilities for Success) and "Esteem-Rolling Your Way To Success" (Building a More Confident, Efficient Person), are regularly receiving kudos from organizations across the United States and Canada.

When Barry Roberts talks (and sings) about stress, innovative thinking, self-esteem and humor in the business world, or in life, he talks from empirical knowledge and practical experience. Barry is an acclaimed professional speaker and dedicated researcher investigating the functions of humor on human effectiveness and how they effect productivity, efficiency and profitability. His articles have appeared in national magazines and his book Practice Safe Stress has been very well received. Barry has been featured on the radio in New York and on NBC-TV news. He has starred in off-Broadway musicals in New York, been the featured soloist in numerous concerts and has twice appeared in musical productions at The White House.

Barry's easy going sense of humor and unique approach, developed during eighteen years as an educator and performer, will inform and enchant your audience right from the start. Each program includes audience participation, useful hand-outs and real life anecdotes that make their point and clearly relate to the needs of the audience. The meeting planner is always the hero!
Books

Practice Safe Stress