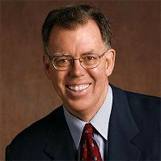 Dr. Barry Sears
Leading Authority on Dietary Control
Traveling From
Massachusetts
X
Program Descriptions
Control Your Hormones, Control Your Life
If You're Fat, It May Not Be Your Fault
The Perfect Healthcare Storm
Treating Brain Concussions and Repairing Damaged Brains
What is Corporate Wellness?
What's Really Preventing You from Being the Best Athlete You Can Be?
Dr. Barry Sears is a leading authority on the dietary control of hormonal responses and inflammation. A former research scientist at the Boston University School of Medicine and the Massachusetts Institute of Technology, Dr. Sears has dedicated his research efforts over the past 30 years to the study of lipids and their impact on inflammation. He holds 13 U.S. Patents in the areas of intravenous drug delivery systems and hormonal regulation for the treatment of cardiovascular disease. The impact of Dr. Sears' revolutionary work in the dietary control of hormonal response and inflammation began with the publication of his landmark book, The Zone, which was a #1 bestseller on the New York Times book list. Several of his other books have also been New York Times bestsellers. His books have sold more than 6 million copies and have been translated into 22 languages. His most recent book Toxic Fat explains how the current American diet is turning on ancient genes that make us become fat, develop chronic disease at a faster rate, and accelerate the aging process.
Although today we hear much about anti-inflammatory diets, the concept was first articulated by Dr. Sears with the publication of The Zone more than 15 years ago. He continues to be the leading authority in anti-inflammatory nutrition through his continuing research conducted by his non-profit Inflammation Research Foundation.
Dr. Barry Sears is available to speak to both corporate and public audiences.
Books

Toxic Fat