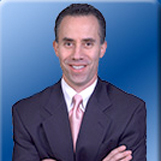 Barry Tamarkin
Premier Corporate Magician
X
Program Descriptions
Trade Booth Magic
Stage Magic
Strolling Magic
Motivational Magic
Why Book Barry Tamarkin?


Barry is a unique mix of corporate magician, trade show magician and motivational magician all rolled into one dynamic entertainer who seamlessly mixes with topics such as teamwork, communication, positive thinking, creating opportunities, adapting to change, overcoming adversity and more.
Highly sought after as a corporate entertainer since 1989, Barry Tamarkin is conveniently based in Atlanta and performs worldwide at trade shows, sales meetings, conferences, hospitality suites and other high end corporate events. His list of clients is a "Who's Who" of Fortune 500 companies worldwide.

Barry's mix of elegant magic and witty humor will captivate your audience. At trade shows, he maximizes leads in your booth mixing magic with your company message attracting huge crowds. His entertaining stage show is the perfect act for meetings. If you want to motivate your employees, Barry's customized motivational show is the choice to energize and entertain. And as an accomplished sleight of hand magician, Barry's intimate strolling magic is ideal for hospitality suites and cocktail hours.

If you are planning a trade show, meeting, conference or other corporate event, Barry Tamarkin is your answer! He's the solution that works.... just like magic!