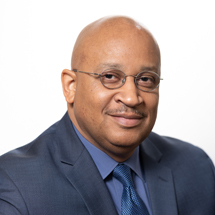 Baruti Kafele
Internationally-Renowned Education Speaker & Author
Traveling From
New Jersey
X
Program Descriptions
SCHOOL LEADERSHIP
Avoiding School Leadership Burnout
Climate & Culture are a Reflection of MY Leadership!
Does Instruction Thrive Under My Leadership: A Discussion on Effective Instructional Leadership
"Who Is That Leading MY School?" – An Examination of the Principal's Leadership Identity, Presence & Impact
"What Defines MY Leadership?" – An examination of the Principal's Leadership Mission, Purpose, Vision & Value
"Is My School a Better School BECAUSE I Lead It?"
The Intentionality of School Leadership Effectiveness
Critical Leadership Questions for Inspiring Schoolwide Excellence (THE PRINCIPAL 50)
Your Leadership is the Number One Determinant of Your School's Success
Extraordinary Results Require an Extraordinary Attitude
Diversity, Race and Equity: Considering All of the Learners
Positioning Your Students for Greatness!
The BEST Principal is a "BAM Principal!"
The BEST School is a "BAM School!"
Your School's Brand Determines Student Outcomes
School Leadership Strategies for Closing the ATTITUDE GAP
School Leadership Strategies for Creating a Climate and Culture of Excellence
School Leadership Strategies for Empowering Black Males to Achieve in School and in Life
School Leadership Strategies for Transforming the Attitudes of At-Risk Students
Effective School Leadership for Today's Urban Schools
So You're Ready to be a Principal? Let's Talk
So You Aspire to Become a School Administrator? LET'S TALK!
Maximizing the Strengths of the Assistant Principal Beyond the Role of School Disciplinarian

CLASSROOM TEACHING
Just One Teacher Can Completely Alter the Trajectory of a Child
"There's Nothing Wrong With Me…I Just Don't Learn the Way You Teach"
Climate & Culture Cannot Be Transformed With Disciplinarian Referrals
YOUR Power is in YOUR Attitude
Closing the ATTITUDE GAP: How to Fire Up Your Students to Strive for Excellence
Critical Questions for Inspiring Classroom Excellence (THE TEACHER 50)
"Just Level the Playing Field and Watch Me Excel!" – Confronting Classroom Inequity Toward Students of Color and Underserved Students
Motivating, Educating and Empowering the Black Male Learner
YOU MATTER…You Make a Difference!
The BEST Teacher is a "BAM Teacher!"
The BEST Classroom is a "BAM Classroom!"
Every Student Deserves a ROCK STAR Teacher
"Teacher, Do You Really Think You Know Me?"
Every Student Deserves Teachers Who Are Absolutely "Fired Up" About Them!
You Don't Have Discipline Problems…It's BIGGER Than That
Refueling When Your Tank is Almost Empty
You are the Number One Determinant of Your Students' Classroom Success
Extraordinary Results Require an Extraordinary Attitude
The Intentionality of Classroom Excellence

PARENTAL ENGAGEMENT
Motivating, Educating and Empowering Your Sons
Empowering Parents Toward Inspiring Their Children
Principal Kafele's 50 "I's" For Effective Parenting
The Intentionality of Parenting Excellence

MALE EMPOWERMENT
Wake Up!!!
To Be a Man
To Be a Husband
To Be a Father

OTHER KEYNOTES
School District Convocations
Conferences (Educators, Parents and Youth)
Conferences (Colleges and Universities)
New Teacher Orientations
Graduations (All Levels)
Martin Luther King Celebrations and Services
Black History Month Programs
Kwanzaa Celebrations
Rites of Passage Ceremonies
Student "Empowerment" Meetings
Church Messages
Juvenile Detention Facilities
Prisons
Halfway Houses
Principal Baruti Kafele, a highly regarded urban educator in New Jersey for more than twenty years, has distinguished himself as a master teacher and a transformational school leader. As an elementary school teacher in East Orange, NJ, he was named East Orange School District and Essex County Public Schools Teacher of the Year, was a finalist for New Jersey State Teacher of the Year, and was a recipient of the New Jersey Education Association Award of Excellence.

As a middle and high school principal, Principal Kafele led the turnaround of four New Jersey urban schools, including "The Mighty" Newark Tech, which went from a low-performing school in need of improvement to national recognition, and which was recognized three times by U.S. News and World Report as one of America's best high schools.

One of the most sought-after school leadership experts in North America, Principal Kafele is impacting America's schools! Throughout his 32 years as a public speaker, he has delivered/conducted more than 2,000 conference and program keynotes, professional development workshops, parenting seminars, and student assemblies. An expert in the area of "attitude transformation," Principal Kafele is the leading authority for providing effective classroom and school leadership strategies toward closing what he coined, the "Attitude Gap."

A prolific writer, Principal Kafele has written extensively on professional development strategies for creating a positive school climate and culture, transforming the attitudes of at-risk students, motivating Black males to excel in the classroom, and school leadership practices for inspiring schoolwide excellence. In addition to writing several professional articles for popular education journals, he has authored 10 books, including his five ASCD best sellers—Is My School a Better School BECAUSE I Lead It?, The Principal 50, The Teacher 50, Closing the Attitude Gap, and Motivating Black Males to Achieve in School & in Life. His newest book—The ASPIRING Principal 50: Critical Questions for New and Future School Leaders—released in May 2019.

Principal Kafele earned his B.S. in Management Science/Marketing from Kean University and his M.A. in Educational Administration from New Jersey City University. He is the recipient of more than 150 educational, professional, and community awards, including the prestigious Milken National Educator Award and the National Alliance of Black School Educators Hall of Fame Award. He was inducted into the East Orange, New Jersey Hall of Fame, and the City of Dickinson, Texas proclaimed February 8, 1998 Baruti Kafele Day. He and his wife Kimberley are the parents of three children—Baruti, Jabari, and Kibriya.
Books