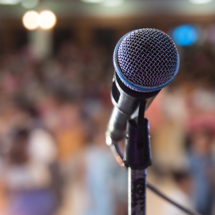 Ben Stein
Award-winning Actor, Writer, Game Show Host, Economist
Traveling From
California
X
Program Descriptions
Ben Stein on Life
Ben Stein is a profoundly unique individual who has had the good fortune to have "been there and done that" in a myriad of professions that many of us only dream about, see on television, or read about in the news. Always entertaining, always informative and possessing expertise in everything from law to laughs, Ben Stein will leave your audience with useful insight (if you want it!) or simply great memories of a fun time had by all.

Ben Stein on the Economy
In election after election there is endless complaining about waste, fraud and abuse in Washington. Each batch of candidates promises to clean it up, but somehow it never happens. With the latest economic debacle in full tilt, one thing is for certain — you and I will pick up the monster-sized bill in many different ways. What is missing is more regulation from Washington and more prosecution, not less. Ben Stein shares these insights and more regarding the current economy, what prompted this fiasco and what must be done to dig us out.

Ben Stein on the Economic Crisis
What is needed--a positive policy for moral and economic recovery. How we got into this mess, how bad is it, and how are we going to get out-and make sure it never happens again.

A Positive Program To Beat the Retirement Crisis
A step by step plan for the nation, each company's employees, each retiree to be enable to retire comfortably by careful and highly DIVERSIFIED and RISK AVERSE saving and investing. I will lay out how we got into the retirement mess, how much short we are, and how as a nation we can get to a better place. I will also set out a plan to save and invest with the help of financial professionals so that the investor's money grows—while avoiding the risks of catastrophic downturns without taking unnecessary risks. This is a speech for people who seriously want to retire comfortably and help others do so. It involves discussion of a wide range of investment vehicles with emphasis on the financial professionals' role in getting a decent retirement.

Ben Stein at Universities and Colleges
His topics include, What Does It All Mean for You? The Economic Meltdown: How It Happened and How You Can Survive It and Thrive

Ben Stein for Humorous Events
How to ruin your life. Updated for all occasions.
Why Book Ben Stein?


His status as a cultural icon precedes him as he melds deadpan humor and serious insights on the economy and human nature in talks that leave people laughing and thinking.
Ben offers laughter, insight and tears as he explores society's most quirky conundrums armed with a curmudgeonly persona and offbeat style, helps audiences balance life's priorities, even as he offers an eye-opening tour of its greatest absurdities.
Ben Stein is the most famous economics teacher in America. His comedic role as the droning economics teacher in "Ferris Bueller's Day Off" is by far the most widely viewed scene of economics teaching in economics history and has been ranked as one of the fifty most famous scenes in movie history.

But in real life, Ben Stein is a powerful speaker on economics, politics, education and history and motivation--and like his father, Herbert Stein, considered one of the great humorists on political economy and how life works in this nation.

Stein in real life has a bachelor's with honors in economics from Columbia, studied econ at the graduate level at Yale, is a graduate of Yale Law School ( valedictorian of his class by election of his classmates in 1970), and has as diverse a resume as any man in America.

Much more important, Ben Stein is morally committed to making your meeting a success and bringing his extensive background to bring out the most powerful and funniest trends in current history.

That background includes...poverty lawyer for poor people in New Haven, trade regulation lawyer for the FTC, speech writer for Presidents Nixon and Ford. ( He did NOT write the line, "I am not a crook...."), columnist and editorial writer for The Wall Street Journal, teacher about law and economics at UC, Santa Cruz ( undergrads ) and Pepperdine( law school and undergrads).

He has written or co-written roughly 30 books, mostly about investing, with his brilliant colleague, Phil DeMuth, many of them New York Times bestsellers. His and Dr. DeMuth's book, "Yes, You Can Time The Market" has become a landmark of using price theory for securities market analysis.

He wrote a column about economics for The New York Times for several years, roughly 2004-2009.

He was the co-host, along with Jimmy Kimmel, of the pathbreaking Comedy Central game show, "Win Ben Stein's Money," which won seven Emmies, including ones for Ben and Jimmy for best game show host. ( Surely making him the only well known economist to win an Emmy....). Presently, he writes a column for The American Spectator and for NewsMax, and is a regular commentator on Fox News and on CBS Sunday Morning, as well as a frequent commentator on CNN.

He lives in Los Angeles with his wife of 45 years, Alexandra, two dogs and six cats.

He loves people and loves to meet new people and hang out with them. He's a party guy, albeit an extremely serious economist and a decades long critic of excessively loose fiscal policy and unhelpful regulation in finance
Books