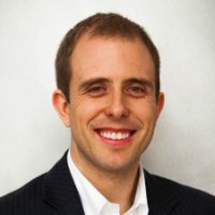 Ben Wanamaker
Disruptive Innovation in Healthcare
X
Program Descriptions
Transforming Healthcare From The Outside In Session description:

The problems with healthcare are well understood—it's too expensive, access is a problem, and neither pricing nor quality are easily measured or transparent to providers or consumers. Yet despite general agreement on the problems, healthcare doesn't seem to be solving its own problems. During this session Ben Wanamaker (Director, Corporate Strategy from Walmart) will discuss how healthcare outsiders are best poised to offer relief to the pain of both providers and consumers.
Ben leads Walmart's new Walmart Care Clinic business where he works with innovative entrepreneurs to improve ease of use, streamline health care processes and changing the way and where consumers engage with their care.
Ben is Director of Corporate Strategy for Walmart Stores Inc. with responsibility for growth investments in the company's current and future Health and Wellness businesses. Prior to his current role he was a co-founder of the Walmart Care Clinic business launched in April 2014. In that role he served as general manager with P&L responsibility and oversight of the operations, marketing, finance, and strategy functions.

Prior to joining Walmart Ben was the Executive Director of the Clayton Christensen Institute for Disruptive Innovation's healthcare practice where he conducted industry research and advised public and private sector leaders on healthcare innovation trends and opportunities.

Prior to his work at the Institute, Ben worked at Covidien, a global medical technology company, where he reported to the medical devices segment president and was responsible for a portfolio of initiatives focused on organic growth and innovation through technology development / acquisition and internal capability development. He began his career as a consultant with PricewaterhouseCoopers' consulting practice in Boston, MA, where he advised corporate and private equity clients on buy-side M&A transactions including valuation, due diligence, and merger integration services.

Ben earned a BS in Finance from Brigham Young University and an MBA from Harvard Business School. He was recently recognized by LinkedIn as one of the ten most promising 'Next Wave' of leaders in healthcare.