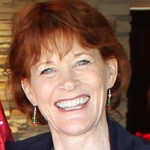 Beth Terry
When Your Employees Succeeds, Your Business Succeeds
X
Program Descriptions
Get Out of Overwhelm!
We're no good to anyone when we're paralyzed. Overwhelm affects all of us in this busy world and crazy economy. This lively and humorous program is a favorite at Women's Retreats and Conferences. It's perfect for association meetings, and mealtime talks. With a light-hearted, "THAT'S ME!" approach to our common selfimposed stressors, Beth helps your audiences laugh their way back to health and sanity. She identifies five common ways we get ourselves into overwhelm, and offers three solid tools to get ourselves out.

Finding Resilience in a Changing World"
Managing Change has as much to do with Resilience and a Healthy Perspective as it does with systems and marching orders. Your teams need information and tools to survive the rapid pace of change in their business and personal lives. This program provides Four Non-negotiable Truths About Change; a handy Change path to chart their progress; and Five Practical Tools to Master the Change Process. This program may be personalized for your organization to respond to your current and future challenges.

Been there done that, do I have to do it again?
Lost your Mojo? Not quite churning out the work the way you used to? Wondering if this is just a need to improve your skills? It doesn't have to be this hard. And, no, you have not lost your mind. You will leave the session energized, more relaxed and better able to handle any crazy thing that comes your way. Beth will help you understand why we hate change, and how we get ourselves into burnout. She'll give you the secret to reinventing yourself and coach you back to yourself.

Today is "Someday"
We all struggle to create balance between our dreams for our future and our need to handle day-to-day life. In that struggle, our dreams often get lost and before we know it, we are looking back on a life that has not lived up to our expectations. Most of us wait - to forgive, to change a bad habit, to call someone we love, to fix up the house -- because, "Some day, I'll get around to that..." or "One of these days, I'll be rich and famous and I'll be able to do that." We underestimate our abilities and overestimate our immortality... and, we put dreams off. Enough! It is time to decide what day 'Someday' is and get moving.
Beth Terry's driving motivation is to help your company succeed by helping your employees succeed. She wants to help your Association succeed by helping your Association membership succeed. And, she wants to help your conference succeed by making the attendees feel they received valuable "take-aways" in the programs they attended.

Beth understands what makes people tick, and she communicates those ideas in a humorous, and very real and practical way. She is on your side. Corporations, Organizations, and Associations will not succeed if their people don't get along. Managers frequently get in the way of employee success just because they don't understand a few simple concepts about motivation. And, some companies spend hundreds of thousands on marketing to new customers, when they could keep the customers they have by using a few simple tools.

Bottom Line? Happy Customers return, tell friends, and spend more. They make your bottom line better and reduce your marketing costs. Happy Employees are more loyal, more productive, less wasteful, and stay longer. They help you improve your financial picture. Happy Association Members attend more conferences, feel they have more perceived value, and tell their friends to join.

Beth's philosophy is simple. She works with you to find out where the pain is. She will then tailor a program that speaks to your team or group at their level. Her focus is to create a new way of thinking that will improve productivity, improve morale, and positively impact your bottom line.

Her inspirational, down-to-earth style, her practical message, and her sense of humor have earned Beth the highest markes with meeting planners and attendees alike. She is well known for her dynamic style, and for the uplifting, encouraging, and inspirational stories she uses to bring the message home.

Beth doesn't just deliver a speech. She has a conversation with the people in the room. It doesn't matter if there are 5,000 people, 500, or 50... Beth's audiences walk away feeling like they've just had a wonderful chat with a good friend. Book her NOW and improve your profitability while improving the lives of every audience member with tools they can use at work and in life.