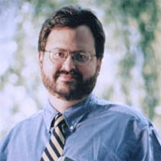 Bill Bruck, PhD
Futurist, Technology Sensei
X
Program Descriptions
Creating the Learning Organization
This presentation examines how using collaboration technologies creates a culture change in industry-leading distributed organizations.

Leading Edge or Bleeding Edge?
This presentation analyzes the promises and pitfalls of leveraging emerging technologies to obtain competitive advantage. It is tailored for industry-specific meeting events.

Beyond the Hype; The "Virtual" Association
Every professional has had the experience. We have a great time at the annual meeting. We talk with colleagues from around the country that we saw last year. We promise to stay in touch. Then we go home, to not communicate again for another twelve months.

Blended Learning: What Does It Take?
This program for chief learning officers and other senior learning professionals focuses on critical success factors in deploying blended learning programs. It is suitable for meeting events focused on learning.

Creating Communities of Practice
Communities of practice are being used by forward thinking organizations to support informal learning, create innovative solutions, and transfer the tacit knowledge of experts to a new generation of workers. Some have obtained tens of millions of dollars in additional revenue as a result.

Increasing Speed to Proficiency
"Last year, graduates of our new hire program generated an average of $40M/year in revenue - the equivalent of employees with nine years of experience." One of our customers just informed us that this was the result of the employee assimilation program we created for them. As you can imagine, he was really happy to be able to report this to his CEO.

Plugging the Baby Boomer Brain Drain
As baby boomers age, organizations' expertise is walking out the door and senior management is facing the impending retirement of a generation of baby boomers. Due to demographic factors, this will cause many organizations to lose a significant portion of their most experienced middle managers and talented senior professionals.

Putting the People Back into e-Learning
This program for senior managers examines the trend toward interaction, community and blended learning: what it is and why it's important. It is suitable for general meeting events.
Bill Bruck is a speaker and consultant who advises companies in information intensive industries on breakthrough technologies, and the human factors and business models required to capitalize on them. Unlike narrowly focused specialists, Dr. Bruck integrates technical expertise honed over two decades with his understanding of organizational systems and the people who make them work.

Integrating technology
Dr. Bruck is a founder of two successful start-ups, designer of the award-winning eCampus learning platform, and author of numerous books on the effective use of technology in the workplace. His expertise helps his clients go beyond the hype and past the glitter of new technologies, to decide which technology waves will reach the shore, and the timing required to ride them.

And the human dimension
Trained as a clinical psychologist, Dr. Bruck achieved tenure as a full professor of psychology. He brings this deep understanding of personal motivation and organizational behavior to help leaders at all levels understand how the adoption of new technologies may impact the organization's operations, structure, and mission.

In his speaking and consulting
A captivating speaker, Dr. Bruck customizes his message to your industry and his delivery to your audience, who appreciate how he weaves real-world examples and entertaining stories into the insights and guidance he shares. Meeting planners appreciate how easy it is to work with him, as well as the level of attention he devotes creating a successful meeting event.