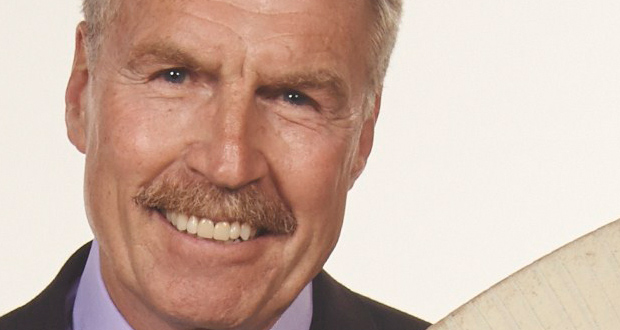 Bill Clement
Two-Time Stanley Cup Champion
Traveling From
Pennsylvania
X
Program Descriptions
You ARE "The EveryDay Leader"
Mining and Implementing the Incredible Powers of Influence you have, regardless of your job title.

Controlling your 90%
Forget the 10% and Master what you Can Control

Walking Tightropes
How to handle Adversity and Achieve Performance Success

Choosing Your Energy
Become an Energy Source and not an Energy Vampire

The Art of PULLING People
Motivate & Inspire in 60 Seconds or Less
Why Book Bill Clement?


He is a celebrated former NHL player who shares life lessons in leadership and success.
He shows you how to avoid sabotaging your own success and understand your power to manage outcomes.
Two-time Stanley Cup Champion Bill Clement, is a critically acclaimed speaker, broadcaster, actor, entrepreneur and author. His book, EveryDay Leadership -Crossing Gorges on Tightropes to Success (with foreword by Wayne Gretzky) introduces valuable, pertinent "life lessons" linked to leadership and success, all born from the devastation of personal and financial defeat.

For 15 years, Bill was the face & voice of nationally televised hockey in the U.S. and was the lead game-analyst for ESPN's extensive schedule of National Hockey Night telecasts. From 1999-2005 he did play-by-play for ESPN's Great Outdoor games and in 2004 & 2005 was the host of ESPN's Bassmaster Classic. Today he can be seen regularly on NBC Sports Philadelphia, calling Flyers games.

Bill Clement has been an integral part of the televising of 5 Olympiads. In 1992 he served as a game analyst for both TNT TV's and CBS Radio's hockey coverage at the Winter Olympics in Albertville, France. At the Salt Lake City Winter Olympics in 2002 he was NBC's studio analyst for hockey. In Athens he shifted gears during the 2004 Summer Olympics and worked for NBC as an expert analyst for Badminton & Table Tennis, and as a play-by-play man for the Modern Pentathlon. At the 2006 Torino, Italy Winter Olympics Bill was NBC's host for all hockey coverage and in 2008 he again covered Table Tennis.

Most recently, Bill served as Studio Host for the "NHL on NBC" and for "Hockey Central" on Versus Network and his voice continues to be heard on EA Sports' NHL Video Games. His acting credits include work on the ABC daytime drama All My Children and more than 250 television ads.

The former center began his pro hockey career with the Philadelphia Flyers organization and he won two Stanley Cup championships with the "Broad Street Bullies". He then moved to Washington and after one season with the Capitals, in which he played in his first NHL All-Star Game, was traded to the Atlanta Flames where he played for five seasons and was selected to his second All-Star Game. In 1980, he moved with the Flames to Calgary, and finished his career in 1982.

Clement is married with four children and currently lives in Bucks County, Pennsylvania.
Books

EveryDay Leadership