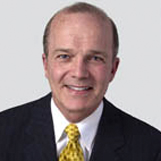 Dr. Bill Lloyd
Surgeon, Clinician, and Lecturer
Traveling From
California
X
Program Descriptions
The Power of Mistakes
2030 Is Just Around the Corner
Negotiating Skills That Work for Everybody
Broadcasting Your Message (Do It Yourself public relations)
Second Chance Genetics You Can Really Understand!
Seeing is Believing: The visible world and our ability to see it
Logon and Live Longer (Internet health)
Beyond CSI: Silent Eyewitnesses to Death (Fascinating forensics...not grisly!)
Dr. Bill Lloyd is not your ordinary physician. He is an experienced clinician, scientist and award-winning medical educator. He received his bachelor degree in Military Engineering from the U.S. Military Academy at West Point. He received his M.D. degree from the F. Edward Hebert School of Medicine at the Uniformed Services University of the Health Sciences. Doctor Lloyd is board certified in both Ophthalmology and Pathology. He has held multiple senior academic teaching appointments and now devotes his professional energies to medical education, medical consultation, and online health content production.

Doctor Bill Lloyd has authored or co-authored more than 50 original scientific manuscripts, research abstracts, and medical textbooks, including Strategic Career Management for the 21st Century Physician published by the American Medical Association. He is a reviewer for several leading medical journals and is a six-time recipient of the AMA Physician's Recognition Award.

Invited lectureships and Visiting Professorships include University of Wisconsin, Texas Tech University Health Sciences Center and Eastern Virginia Medical School. He holds permanent invited faculty status to the American Academy of Ophthalmology's Leadership Development Program, AAO's Young Ophthalmologists' Forum, and Career Physician's Chief Resident Leadership Forum. He has held leadership positions in various national and international eyecare organizations.

In 2005 Dr. Lloyd led a team of laboratory investigators in analyzing the mummified ocular tissues of two pre-Columbian natives retrieved from the Atacama Desert. His research received worldwide attention and was featured on The Discovery Channel. Doctor Bill Lloyd is also a physician broadcaster. In 1994 he founded M3W Media, Inc. to produce and syndicate health and medical broadcast content for radio and television audiences nationwide. Completed projects include the popular information vignettes America's Health Almanac® and HomeSafe™ which aired daily over Sirius Satellite Radio. Recent broadcast credits include CNN, CNN Headline News and Fox Sports Radio.

You can also find Doctor Lloyd on the world wide web. Since 2002, he has been a paid contributor and consultant to WebMD, the popular Internet health portal with over 30 million unique visitors every month.. He is also Medical Editor for The Doctor's Channel, praised by CNBC as 'YouTube for physicians'. At TDC he oversees editorial and production content for the Reuters Health Daily Newscast. Doctor Lloyd also produces online content for MSNBC, ABC News, and America Online.