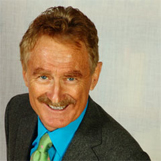 Bob Arno
The World's Only Legal Pickpocket
X
Program Descriptions
Is Your Competition Picking Your Pocket?
Gain The Competitive Advantage
The Illicit Acquisitions Game
Data Mining and Intellectual Properties Theft
Travel Safety and Identity
Why Book Bob Arno?


As a leading international expert on theft and risk-management solutions, Bob consults globally with police departments, security experts, and film producers.
He is a sought-after authority on identity theft, con artists and scams, with an entertaining presentation.
If it takes a thief to know a thief and you want to know the latest trends in corporate and personal security, then keynote speaker Bob Arno is the perfect choice for your next conference. Lean, lanky and a little larcenous, this infotainer is also provocative, intelligent, thrilling, edgy, and very, very entertaining. "Highlight" is a word liberally applied to him by his corporate clients.

Many market sectors today are concerned with risk, fraud, internet security and safety for their traveling employees. All these subjects are within Bob's expertise and keynote options. Risk management is a growing necessity and conference topic of which Bob simply has no competition.

The keynotes are a mix of audience participation (visual segments from his comedy show), and tense anecdotes from "in-the-field" undercover work deep inside global criminal outfits. They're illustrated with hidden-camera video footage and play like spy-thriller movies. We address risk management and customize content to ensure a good fit for events in many industries.