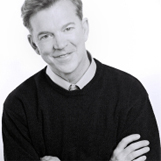 Bob Brown
Management Consultant For Restaurants & Hotels
X
Program Descriptions
Service Excellence for Lifetime Loyalty
In a word where only superior service ensures loyalty are you and your staff armed with the tools, knowledge and service pizzazz to attract, retain customers for life? Or—are you paying the price of mediocre service? Keep your customers from defecting in a heartbeat!

Turning Your Servers into Service Stars
How much are order takers costing you? Provide the motivation, skills and competencies to inspire your staff to become artful salespersons, experience makers and create lifetime guests. Join us for this high-energy interactive session in which Bob shares time-tested strategies and tools to build your server team. This award winning program has been seen my literally thousands of servers, bartenders, hosts, owners and managers and has resulted in dramatic measurable results.

Presentation & Coaching for Star Performance
Every manager - every executive knows the importance of great presentations - they make their message come alive, enhance learning and boost morale. And - every manager also knows the impact of effective coaching - how it "turns talent into performance," builds guest and employee loyalty and brings dollars to the bottom line. Yet - these two competencies are two of the most intriguing and difficult to master. Join Bob Brown, one of the nation's top-rated hospitality speakers and trainers.
Why Book Bob Brown?


He is the pioneer of Marriott's Service Excellence program which advances pursuing excellence, embracing change, and providing exemplary customer service.
His extensive experience and knowledge make him an in-demand speaker in the hospitality industry.
Bob Brown is a leading keynote speaker, author, seminar leader and management consultant to the hospitality industry worldwide. He is a native of Washington DC and received a bachelor's degree from the University of Maryland and taught high school English.
Bob then pursued a career in music, recording 2 albums with MGM records and toured with Richie Havens of Woodstock fame and was the opening act for other such notables as Bonnie Raitt, James Taylor, Neil Young, Linda Rondstat and Emmy Lou Harris.
Bob later gained valuable insight into the hospitality industry while waiting tables in Key West, FL, Charleston, SC and Washington, DC. Bob was the top sales performer in a sales force of over 80,000 servers, selling over $300,000 worth of food and beverage in a single year making over $60,000 in tips.
Since 1992 Bob has worked with over 250 Marriotts developing both front office and food and beverage programs. In 1995 Bob pioneered Marriott's Service Excellence program used today throughout their hotels worldwide. In 1996 and 1997 Bob worked with all 47 full service restaurants in Disney World training over 4,000 cast members and managers. The result was a dramatic sales increase.
Today Bob works with such prestigious clients as Disney, Nordstrom, Marriott, Ritz Carlton, Hilton, Olive Garden, Red Lobster, Longhorn Steakhouse, Coors Brewing and hundreds of other restaurants, clubs and casinos. He is a regular columnist in The Hotel Food and Beverage Executive magazine and writes for numerous other publications.
Bob—a frequent keynote speaker at national and state association and general manager meetings is known for his interactive, high content—high-energy presentations. Bob has also appeared on the Food Network and Hospitality Television. He is the author of The Little Brown Book of Restaurant Success and the newly releasedThe Big Brown Book of Manager's Success and is featured in the video "The Seven Ways Successful Servers Sell."