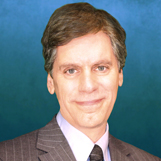 Bob Hirschfeld
Lampoons all Things Business
X
Program Descriptions
Funny Business: A Satirical Look at the World of Business
Bob finds the humor in a wide range of business topics including social media, cloud and mobile computing, multi-tasking, meetings, Powerpoint, customer service and software upgrades. Audiences readily get the underlying message of finding humor in dealing with stress and adapting to change and technology.

Funny Green Business
Bob is one of the only speakers who uses humor to convey an "eco-friendly" message on the challenges, opportunities and rewards of green and sustainable policies. Bob's creative presentation includes a tongue-in-cheek history of green business and humorous perspectives on lowering your carbon footprint, recycling, increasing energy efficiency, the green office and clean energy.

Cybersatirist
Bob Hirschfeld lampoons business and technology with customized presentations created exclusively for savvy conference audiences. He provides appropriate comic relief by mining the laughs from any business topic including social media, mobile and cloud computing and cyber security. Bob can also add a humorous yet motivating perspective on the challenges and rewards of sustainability.

As a keynote, Hirschfeld will leave your audience smiling, refreshed and ready to tackle the rest of your conference agenda. He's also perfect for after-dinner entertainment that ties in with your conference topics.

The first "Cybersatirist," Hirschfeld has been performing at conferences for over 15 years for a long list of clients that include Microsoft, Siemens, Forbes, State Farm and Shell. His success was profiled in The Wall Street Journal and USA Today. No wonder Jay Leno called him, "one of the top satirists in the country.
Why Book Bob Hirschfeld?


He is a cybersatirist and ecosatirist who presents humorous keynotes on the comical aspects of business, technology and the environment.
As a "Cybersatirist" Bob Hirschfeld has been lampooning business, technology and sustainability as a keynote speaker at conferences for leading corporations and associations for over 13 years.

Bob initially made his mark with a popular humor web site, "Bob's Fridge Door," awarded a prestigious Top 100 by PC Magazine. His success was profiled in USA Today and The Wall Street Journal. He followed this with his own brand of "stand-up with a laptop" satire for conferences that includes parodies, visual punch lines and audience participation.

Bob Hirschfeld once inadvertently caused a global alarm as result of a spoof email virus he wrote about in a newspaper column. Bob's imaginary virus supposedly kept returning a sender's email until all the mistakes in spelling and grammar were corrected. Companies didn't realize it was satire and feared this could actually shut down their email communications.

Bob Hirschfeld's humor has appeared in Newsweek, The Wall Street Journal, The Washington Post and USA Today. For several years, he was contributing writer to Jay Leno for "The Tonight Show." Jay calls Bob "one of the top satirists in the country."