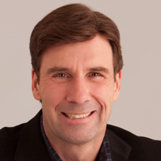 Bob Kittell
The Human Side of People
X
Program Descriptions
The Human Side of People: Understanding the Human Side of People is the Core of Powerful Leadership
What is the human side of people? It is the sad, happy, irrational, funny, grumpy, loving, reactive, unpredictable side of us. It's the side of people that responds to their name and what's important to them, their spouse, their kids, hobbies, their professions. It is the side of people we do business with. Understanding the human side of people makes you a great leader, creates a great enterprise, immediately impacts your bottom line.

Be the Student, Find Your Teacher, Make it Happen
A humorous, entertaining and inspirational walk through life. Get up when you're knocked down, solve problems, find answers.
Bob Kittell is a power-proven speaker who connects with students, corporate leaders, and employees. He entertains with interaction, humor, and energy, and makes your entire event fun. Bob has spoken to audiences in over 150 cities nationally and internationally. His message of hope helps people find success in their business and personal lives. His approach motivates people to take action today and rise to a compelling vision with a crystal-clear game plan for successful living.
Attendees learn how to keep getting up one more time and find the courage to keep moving forward. Bob's amazing memory methods are fun to learn. Watch as your employees' confidence skyrockets when they begin to realize the true potential of their mind. These techniques apply to whatever you want to remember. When attendees leave, they have a greater ability to remember lists, phone numbers, faces, names, and other complex information. Bob has toured with Zig Ziglar, Colin Powell, Rudy Guilliani, Tom Hopkins, Brain Tracy, Terry Bradshaw, Bill Cosby, Joe Montana, Lou Holtz, Donald Trump, and other political, motivational, and sports celebrities. He has spoken to tens of thousands of people in packed arenas and to intimate corporate retreats. His audiences feel empowered to take action and move forward with their lives. Bob's presentation is customized to your group objectives and is great for corporations, universities, or any group that needs a lift.

Bob was born in Buffalo, New York, where he participated in pole vaulting, diving, and football. He attended Brigham Young University in Provo, Utah, where he continued to play football. He received his BS in Physical Education in 1981 and his MS in Communications in 1986. Following his graduation he started Memory Improvement Systems and trained tens of thousands of college students at over 100 major Universities how to remember information for the academics. Bob is sought out as a promoter and speaker having sold 20 Million dollars in training in a single year, and 1.4 million dollars at an event in a single hour. Bob has used his talents to raise money for organizations with his memory DVD's raising over $40,000 at a woman's conference for charity in a half hour presentation. Bob also donates his time speaking at middle schools and high schools inspiring youth while teaching them valuable memory techniques to succeed in school and life. Bob was the United States Northwest Master's Pole Vault Champion in track and field. The reason is, he was the only one who showed up in his age group. He also placed in the top ten at the National Master's track meet in Eugene, Oregon. There were far more competitors.