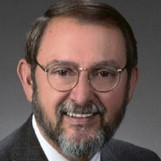 Bob Littell
Professional Netweaver
X
Program Descriptions
NewWeaving – Building Your Business by Helping Others Build Theirs
NewWeaving – Building Meaningful Relationships One Connection at a Time
NewWeaving – The BUSINESS Version of "Pay It Forward'
Raising Your R&R Factor – How Referable and Recommendable Are You?
The Top 10 Things CEO's and Leaders at ALL Levels Should be Doing During These Challenging Times
Why Book Bob Littell?


He is a master networker in the financial services industry who connects people with other people, helping them build trusted relationships and fostering creative thinking.
Bob speaks on positioning yourself as a resource to others with the belief: 'what goes around, comes around'.
Bob Littell is unique within the Financial Services Industry. Over a career spanning more than 30 years, Bob has worn virtually every hat possible on both the field and home office sides of the insurance and financial services arena, and today continues to be involved in a broad spectrum of activities within that industry.
Bob serves as an insurance broker, as well as a "second opinion" fee-paid consultant to a small group of high net worth individuals and other persons referred to him by attorneys and CPA's, who typically locate him through one of his many published articles or speeches.

Bob is also a sought-after speaker at both a local and national level on a variety of timely topics within the entire spectrum of the Financial Services industry, especially on distribution, underwriting, and technology issues. He regularly authors articles within the Financial Services industry as well as contributes to many of the major consumer financial publications.
Bob carries the titles of Chief NetWeaver for "The Enrichment Company." His passion these days revolves around a word and concept he created called "NetWeaving" – a Golden Rule and Pay It Forward from a network which helps build trusted relationships and fosters creative ideation – both necessary ingredients for anyone to be or become more 'referrable.'
According to Bob, the 'heart' of NewWeaving explains how those who not only ebmrase the three skill sets, but who also become vocal advocates for the NewWeaving concept, are energized and how they also discover that their ambassadorship efforts elevate their image in the eyes of others.