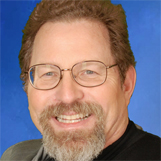 Bob Nelson, PhD
NY Times Best-Selling Author & Motivational Speaker, Expert in Employee Recognition & Retention, "The Guru of Thank You"
Traveling From
California
X
Program Descriptions
Five Trends Shaping the Future of HR – An Overview of the Leading Labor Trends that will Affect all Organizations in the Upcoming Years
Much has been said about the need for HR to play an integral role in the strategic leadership of their organization with the executive team. This need is no longer an option in any organization. The emerging Human Resources trends will now dominate the competitive success of every organization. In this session, leading authority and international best-selling author, Dr. Bob Nelson will share his research and insights on the emerging workforce trends as described in his upcoming (March 2012) book 1501 Ways to Reward Employees (the new edition of 1001 Ways to Reward Employees that sold 1.6 million copies).

HR Strategies for a More Engaged Workforce – Research-based Strategies for Increasing Employee Engagement in Challenging Recessionary Times
Most employees today feel overworked and underappreciated and the Great Recession has added to this burden. During times of change when we are asking them to do more with less, they report feeling less valued and more stressed for their efforts than ever before. Based on his award-winning book (named as the #1 Business Book of 2009): Keeping Up in a Down Economy: What the Best Companies do to Get Results in Tough Times, Bob Nelson, Ph.D., will expand your thinking of how best to leverage the potential of your staff -- even with little time, resources or budget. This session will focus on core researched-based elements found in strong cultures of engagement that inspire employees to new levels of performance and help to create an exciting, positive work environment and competitive people advantage for the organization even in tough, challenging and recessionary times. Based on recent engagement research, six dimensions will be presented with examples that any manager/organization can implement to create a more motivating work environment for their employees today.

Engaging & Retaining High Potential Employees – Learn How Best to Identify, Develop and Retain Your High Potential Talent—Before They Leave as the Economy Improves.
Organizations have dedicated and invested millions of dollars in identifying and developing High Potentials within their workforce. This cream-of-the-crop top talent is often pegged for leadership roles early on in their careers and are the first to participate in innovative leadership development programs. Despite the considerable amount of time and effort companies put into guiding them, studies show that many High Potentials remain unengaged in their work and continue to actively pursue other opportunities. In the last 12 months, 30% of High Potentials have changed jobs, a number that is expected to increase as the economy improves. Over 50% of executives feel their organizations are ineffective at managing and keeping top talent and 90% of CEOs rank a retention plan for the organization's High Potentials as a top priority for HR.

Inspiring Exceptional Performance: Taking Initiative – Tap into the Initiative of Every Employee, Spark Employee Ideas and Innovation, Make Jobs More Fulfilling
Do you want to inspire exceptional performance? In this presentation, Dr. Nelson will share his research and strategies for getting all employees to take initiative and be more innovative in the workplace today as based on two of his books: Please Don't Just Do What I Tell You to Do—Do What Needs to Be Done! and 1001 Ways to Take Initiative at Work. He will show you how to overcome obstacles that employees are likely to encounter when pursuing new ideas and persevere with those ideas they most believe in. He will focus on the small things that can be done to start to make a BIG difference in your workplace as well as strategies employees can use for "keeping commitment to their commitment." Attendees will leave this session with a practical plan and techniques for immediate implementation back on the job. Dr. Nelson shows how organizations today can create a competitive advantage through its employees by tapping into the energy, ideas and creativity of every member of the organization.

Motivating the Millennials – Understanding, Attracting, Motivating and Keeping the Youngest Generation that is Entering the Workplace
As recently featured in a CBS 60-Minutes interview with Morley Safer—Dr. Bob Nelson, shares his insights on the latest generation to enter the workforce, the Millennials, and how members of that generation differ in their outlook, values and expectations from previous generations in the workplace today. The Millennial Generation, those individuals born between 1980 and 2000 will soon dominate the world of work in both number and attitude. These 90 million individuals are unique from any previous generation in both their technical abilities, attitudes, outlook and expectations of work and, as such, companies will need to realign their strategic priorities to reshape the work environment to meet the expressed needs of this generation. Failure to do so will significantly limit a company's ability to hire these younger workers at a time when they already will be experiencing a shortfall of qualified candidates needed to replace the 70 million retiring Baby Boomers in the decade ahead. Success in adapting to this new breed of worker will allow organizations to access and leverage the potential of the younger generation in a way that will create a significant competitive advantage for the company in achieving its mission in the marketplace.

Ubuntu: Inspiring Teamwork & Collaboration at Work – Inspire a Greater Sense of Purpose, Connectedness and Unity Among Your Team Members
Multi-million copy best-selling author Dr. Bob Nelson (1001 Ways to Reward Employees) shares his expertise and energy to show managers and organizations how to obtain new levels of focus, excitement and results in any work environment through the principles of Ubuntu as based on the parable he co-authored with Dr. Stephen Lundin (co-author of the mega-million copy best-selling Fish! series). Dr. Nelson delivers a passionate, inspiring, high-energy multi-media program that intertwines fun & creativity, learning & application, and numerous examples and best practices from business, sports, politics & music in applying this traditional African principle of connectedness and unity to the world of work today. He draws upon his own research and doctoral work as well as experience in working with hundreds of organizations on the topic of employee motivation and high-performing teams to show how any organization or work group can incorporate the principles of Ubuntu. This session will be filled with specific real-life examples and techniques that can be immediately applied back on the job by attendees to systematically leverage, build and sustain a culture of teamwork, motivation and engagement in their workplace.

Creating a Culture of Recognition - Build Recognition into the Strategies and Behaviors of the Organization, Transform Your Workplace into an Employer of Choice
Recognition for performance represents the single most validated principle for driving desired behavior and performance in today's challenging economic times. The primary reason why managers don't use recognition is because they report "they aren't sure how to do it well," according to doctoral research by Bob Nelson, the primary thought leader on this topic and an international best-selling author of the multi-million copy 1001 Ways to Reward Employees (now in its 58th printing) – just released in a new edition entitled 1501 Ways to Reward Employees. Dr. Nelson will show you how to create a culture of recognition, regardless of the size or type of business you are in. Compared to the average company, employees in a recognition-focused company are 5 times more likely to feel valued, 7 times more likely to stay, and 11 times more likely to feel completely committed to their jobs and mission of the organization. This presentation will expand your thinking of what recognition really means and what you can do to build it into your culture. Far from being a "fuzzy feel-good notion," Dr. Nelson will show you practical ways as to how you can get your managers to treat employees in a way that maximizes their willingness to use their best efforts on a daily basis to create an exciting, positive work environment that produces more focused, competitive employees that better serve the strategies of the firm.
Dr. Bob Nelson is considered one of the leading authorities on employee recognition, motivation and engagement. He is president of Nelson Motivation Inc., a management training and consulting company that specializes in helping organizations improve their management practices, programs and systems and has worked with 4/5s of the Fortune 500. He is co-founder of Recognition Professionals International and worked closely with Dr. Ken Blanchard, "The One Minute Manager" for ten years.

Dr. Bob has sold 4 million books on management and employee motivation, including 1001 Ways to Reward Employees now in a new edition entitled 1501 Ways to Reward Employees. He also authored 1001 Ways to Energize Employees, The 1001 Rewards & Recognition Fieldbook, The Management Bible, Keeping Up in a Down Economy, and Ubuntu! An Inspiring Story About an African Tradition of Teamwork and Cooperation.

He has appeared extensively in the national media including CBS' 60 Minutes, CNN, MSNBC, PBS, NPR, and has been featured in The New York Times, The Wall Street Journal, The Washington Post, The Chicago Tribune, Fortune, BusinessWeek and Inc. magazines to discuss how to best motivate today's employees.

He received an MBA in organizational behavior from UC Berkeley and earned his PhD in management with Dr. Peter Drucker, "The Father of Modern Management," at The Peter F. Drucker Graduate Management School of the Claremont Graduate University in Los Angeles. He teaches organizational behavior for the Rady School of Management at the University of California in San Diego.
Books