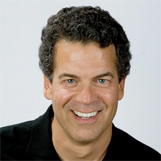 Bob Rosner
Dilbert with a Solution
Traveling From
Washington
X
Program Descriptions
Why the Downturn Means You Need To Become A Retention Evangelist or "12 Steps To Better Bossing"
If there is one benefit to an economic downturn, it's that, with all the layoffs, great employees should be easy to find. So how come most companies are struggling to find great workers? Blame our parents! They didn't have enough kids. 76 million baby-boomers are starting to retire and there are only 44 million Gen Xers available to replace them. Downturn or no downturn, the American workforce is 32 million workers short--and will be for the next 10-15 years. Which means that even if you're laying-off, you need to do everything you can to retain your best talent. In fact, tough times make hanging onto talent even more important. You need their industry and creativity, and if you lose them, you can bet your competitors will eager to snap them up. So how can you keep your best people--and even attract stars from your competitors? By becoming a Retention Evangelist--the kind of boss the best people want to work for.

"Twelve Steps to Better Bossin" which is drawn from The Boss's Survival Guide, teaches managers and human resource personnel how to use "better bossing" as their most powerful retention tool. It uses interactive exercises and humor to reinforce its twelve key points: the six "don't" behaviors that make employees want to leave, and the six "do" behaviors that make them want to stay. It combines the attitudinal changes that need to take place within an organization with practical strategies for making your organization "stickier" for your best people--even while the markets crumble around you.

The presentation can be 100% tailored to the specific concerns and issues facing your organization, or the members of your association, through the use of a confidential online survey. The survey is designed so that you can also add your own questions to it.

Other Suggested Programs:

Repenting the Seven Deadly Workplace Sins
Bob identifies the common sins we all face at work and offers strategies for repenting them so we can be more productive.

12 Steps to Better Bossing
Real world strategies for being the kind of leader people actually want to work for.

How Business Really Works
The six things everyone needs to do to be more effective in today's challenging workplace, presented Letterman-style.

The Top Ten Ways to Stay Out of Jail
This presentation outlines a path for bosses through the legal minefield.

The Boss's Survival Guide
Bob Rosner writes the internationally syndicated column, "Working Wounded," and is the author of Gray Matters: A Business Survival Guide, The Boss's Complete Survival Guide and Working Wounded: Advice That Adds Insight to Injury Bob has been called "Dilbert with a solution." "Dilbert" because he puts his finger hilariously on the myriad irritations and problems that plague us daily at work, even in jobs we love; "with a solution" because instead of merely cataloguing our complaints, he offers concrete, field-tested strategies for dodging and deflecting the workplace wounds. As one executive observed after his presentation, "get ready to laugh and learn."

Bob Rosner has been a keynote presenter to hundreds of corporations and associations. As a presenter at major conferences, management retreats, sales conferences and customer meetings, he has spoken humorously and memorably to groups as large as 1,500 and as small as fifteen. A nationally recognized observer of workplace trends, he has been featured in People Magazine and Glamour, as well as on CNN, Good Morning America, and NPR. It is also a regular feature online at ABCNews.com, WallStreetJournal.com, GlobeAndMail.com and other leading business sites. Rosner has been a consultant to Fortune 500 companies and government agencies, has founded three corporations, and has served as an Adjunct Professor to MBA students.

His program "Twelve Steps to Better Bossing" teaches managers and human resource personnel how to use "better bossing" as their most powerful retention tool. It explains why "managing through the rear-view mirror" is counter-productive, and uses interactive exercises and humor to reinforce its twelve key points: the six "don't" behaviors that make employees want to leave, and the six "do" behaviors that make them want to stay. It combines the attitudinal changes that need to take place within an organization with practical strategies for making your organization "stickier" for your best people.