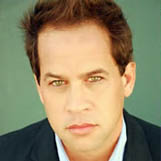 Bobby Borgia
Magican & Illusionist
Traveling From
California
Why Book Bobby Borgia?
Bobby has been an illusionist in the entertainment industry for over a decade - Disney channel, ABC, NBC, Fox, Destiny's Child, Boyz II Men, and more can credit Bobby for pulling off some truly memorable magical moments
He enjoys entertaining crowds large and small, from enthusiasts to corporate assemblies. Bobby is an act you don't want to miss!
Bobby Borgia is a modern day Renaissance man and dramatizer of the extraordinary. Borgia began his interest in magic at age six, and since then has studied everything from Quantum Physics, Kabbalah, to the mysteries of the unexplained. His near death experience forever changed his life, and his movements in his career. This Direct descendent from one of history's most recognized families, "THE BORGIAS", uses his knowledge of magic and his skills as a designer of incredible illusions combined with tasteful humor and charm to leave any viewer with an unforgettable experience. Borgia's unique knowledge and proficiency have allowed him to create and maintain a successful twenty-five year career.

Borgia's performances span the globe, from Asia and Europe, to Las Vegas and Hollywood's world famous Magic Castle. He has made appearances as a host on the Disney Channel and on numerous television shows including Fox's "Masters of Illusion", ABC's "The Greatest Magic of Las Vegas", and NBC's "The Pretender". In addition to his work as a magic consultant, his credits also include the Disney original movie "Now You See It", as well as other films, television shows, and music videos. As a designer, he has created grand scale illusions for some of today's top concerts in the music industry, including Destiny's Child, Brian McKnight, KCi & JoJo, and Boyz II Men.