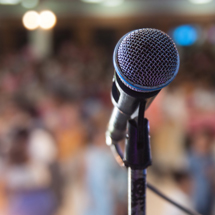 Bobby Bowden
Legendary College Football Coach
X
Program Descriptions
The Bowden Way: Leadership Wisdom
Life Lessons: Learning to be Gracious in Both Victory and Defeat
The Will to Win, Leadership, Teamwork
Why Book Bobby Bowden?


He has a winning attitude and a combination of leadership and talent that made him the winningest coach in the history of major college football.
Using his success stories as the record holder for most NCAA career wins and bowl wins by a Division I coach, he shares what it takes to achieve and be a winner.
Bobby Bowden is a retired college football coach who holds the NCAA record for most career wins and bowl wins by a Division I FBS coach. He coached the Florida State Seminoles football team from the 1976 to 2009 seasons. During his time at Florida State, Bowden led FSU to an Associated Press and Coaches Poll National Title in 1993 and a BCS National Championship in 1999, as well as twelve Atlantic Coast Conference championships since FSU joined the conference in 1991.
Bowden guided Florida State University to more than three hundred victories, two national championships, twelve Atlantic Coast Conference titles, finishing in the top five in the country in 14 straight seasons, and led the Seminoles to Bowl Games in 28-consecutive seasons during his 34-year tenure.

The patriarch of college football's most famous coaching family, Bowden remains heavily involved in the Fellowship of Christian Athletes; annually awarding The National Bobby Bowden Award to a student-athlete for achievement on and off the field, including his conduct as a faith model in the community.

He is known as much for his affable charm as he is for his championship teams. Having coached young men in seven decades, he became the second-winningest coach in major football history. Bowden was inducted into the College Football Hall of Fame in 2006. He and his wife of 61 years, Ann, live in Tallahassee, Florida.