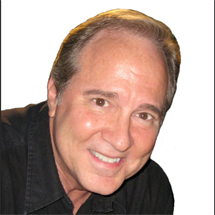 Bodine Balasco
Creating Desired Business Results
X
Program Descriptions
THE POWER TO CREATE
DISCOVERING THE POWER OF THE CREATIVE PROCESS
Re-defining & Mastering the essential 4-part Process for Creating Desired Results

Twenty years ago Bodine set out to discover the essence of productive creativity... creativity that produces desired results. He doesn't just talk about "innovation" and "performance improvement," he shares a proven method for generating innovative ideas, creating efficient strategic action plans, and developing sustainable energy for following-through to completion.

This information is inherently inspiring because people and work teams get a glimpse of what they can actually accomplish when they begin using a method that is this effective. In this presentation Bodine reveals the most important principle ever discovered in all of achievement science. He also re-defines "what commitment is" and "how commitment really works."

No matter the current creative capacity your meeting attendees currently possess, this information & methodology will improve their ability to create the results that are most important to them.

CAPTURING THE HEART OF YOUR CUSTOMER
CREATING BUSINESS GROWTH by CREATING CUSTOMER LOYALTY
To gain a competitive advantage in today's marketplace, we must focus on creating customer loyalty. Bodine will help your team realize this is not inspirational, it's operational.

Your business success depends on the two primary benefits obtained from creating loyal customers… customer RETENTION and business REFERRALS.

Our values drive our behavior, and there's also new "best practice" to utilize.
In this presentation Bodine wil share . . .
Three Primary Principles for Creating Customer Loyalty
Four core values and five core behaviors for creating customer loyalty.
The best "employee engagement strategy" for getting everyone productively involved in maximizing the customer experience. This information is critical to your company's success. And managers report positive behavioral change in their staff members -- and a renewed focus on their customers -- after they experience this presentation with Bodine.

MEETING THE LEADERSHIP CHALLENGE by PUTTING PEOPLE FIRST
DEVELOPING AUTHENTIC EMPLOYEE ENGAGEMENT

Bodine has a passionate & developed understanding of the "human side of enterprise." From the beginning of his speaking career Bodine has been helping leaders & managers understand where "employee engagement" really comes from, and how to create work environments that stimulate employees to become more involved and committed.

In this presentation Bodine shares research from the most authentic "Top-10 List of What Employees Want from Work," from a study by the Public Agenda Foundation. This awareness is more important than ever because we now know, your customers are going to feel the way your employees feel.

From the awareness provided by this "Top-10 List," you'll learn the three most important things you can start doing, that will authentically boost morale and increase employee engagement.

This thought-provoking presentation on "people skills" and "people wisdom," will change the way you think about leadership, help you update your leadership behavior, and improve your positive influence.

IDEAS ARE THE ANSWER
BREAKTHROUGH IDEA GENERATION FOR WORK TEAMS

This is a remarkably productive, hands-on 90-minute workshop that will change the way your people & teams operate.

During his consulting work with his clients, Bodine realized that managers and team leaders were using outdated methods to try and get their team members to think creatively and come up with new ideas. So he developed what has now become a branded method for quickly generating ideas, a method that can be easily integrated, on a regular basis, into the way teams actually work. This is hands-on team-building at its best.

Everyone who participates in this workshop leaves with the ability to conduct the process with a work team themselves. And companies who implement this kind of productive process with their work teams, commonly improve their "profit-per-employee" metric by more than 600%.
Why Book Bodine Balasco?
Inspirational Business Speaker & Business Results Seminars
One of America's Most Knowledgeable & Entertaining Keynote Speakers|
Named one of the Top-21 Speakers for this Century
Bodine Balasco has established himself as one of the country's most knowledgeable business speakers, known for his combination of valuable content, interactive style, uplifting energy, and humorous storytelling.

Bodine is academically trained in public speaking & human behavior with degrees from UCLA in Speech Communications & Social Psychology.

While attending UCLA as a scholarship athlete, Bodine also earned honors as a team captain and stadium record holder.

Shortly after graduating, Bodine became fascinated with the art of sleight-of-hand magic. Six months later he was making his entire living as a sleight-of-hand magician, and he spent the next decade becoming one of the most successful sleight-of-hand entertainers in America, winning awards from his peers in the process. Even back then, his friends remarked about his ability to create extraordinary results in his work and in his life.

But it wasn't until he was invited to create and deliver his first keynote speech at a business conference, 20 years ago, that he "came back to his formal training" in communications and psychology, and found his true calling in life. He received a standing ovation after that first business speech, and he's been at it ever since.

Bodine's path is that of a researcher and passionate communicator, who loves sharing wisdom and strategies that can make a difference for people and work teams. And he's always updating his awareness. At the Expo for the California Association of Realtors, Bodine was invited to deliver the luncheon keynote speech on using technology to create business success in challenging times. Betty Thomas, the Expo manager, says she chose Bodine to be their luncheon speaker because "he's so entertaining and he shares strategies that are productive and current."

His academic training, multifaceted background, and years of research have given him an extraordinary knowledge of human behavior and strategies for success. Bodine has achieved national-class success for himself as an athlete, as a magician, as a speaker, and a workshop trainer. His client list reads like a page from the Fortune 100 — AT&T, Mitsubishi, 3M, Warner Bros. Television, Verizon, Boeing, and Fedex to name a few.

He delivers his information, insights, and strategies with an energy that makes his messages unforgettable, and truly makes learning exciting, productive, and fun.

Schedule a phone conversation with Bodine, and you'll quickly realize he's a speaker who can make a difference at your meeting; and also make a difference with your group that will last long after the meeting is over.