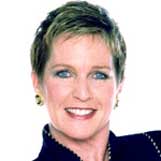 Bonnie Dean
Motivation Coach
Traveling From
Washington
X
Program Descriptions
Bonnie Dean Unplugged!
Brace yourself to be entertained, motivated, challenged and inspired to FEEL BETTER and- enjoy a DYNAMIC work/life by this goddess of gusto – and reality! Drawing on personal life experiences…(AND success stories from YOUR PEOPLE), she will lead you on an inward journey that will being tears of laughter to your eyes and allow your heart to sing and dance!
You've Got The Power… Are you Connected!
Fun, entertaining with a solid message. Reenergize & send audience off with an activated attention span!
Genderation Babble©
Ever feel like Boomers & Millennials are from different planets? Sit back and enjoy a fast paced presentation about connecting with those you work, play and invest your time with! Open your mind to the possibilities ahead in hiring & retaining workers…to better understanding the five generations that are living simultaneously on this planet.
Give Stress a Rest
You will, guaranteed, walk away with a lilt in your step, a new perspective on your life and the business (at home and in the office) at hand.
Laughter is a Serious Business
Join Bonnie for this fun, fast paced laughter workout. Learn how a healthy sense of humor can improve your career, relationships, sense of self-worth and general all-around health. This session will touch on several aspects of laughter, the power it holds, and ways to incorporate laughter into your daily life at home and in the workplace.
Why Book Bonnie Dean?


She helps people re-discover themselves and creates positive change in customer service, team performance, sales and leadership.
One of the original fitness instructors, Bonnie guides her audiences using stories that leave them with a message to live life fully.
Bonnie Dean's extensive knowledge of value-based communication skills, team building through creativity and fun, her interactive teaching style and her understated sense of humor create a stimulating learning environment for industry professionals and layman alike! Bonnie has a knack for conveying the human side of communication, says Shirley Salter of Boeing North America. Her gift is taking black and white events and turning them into Technicolor extravaganzas! Her programs have been heard from South Africa to Canada, Australia to France and all the places in between.

You may notice something different about Bonnie. It starts with those crazy tennis shoes she wears everywhere. Graduating from California State University San Diego and the School of Hard Knocks, Bonnie was one of the original fitness instructors, marathon runners and Kauai backpacking guides in the 70s.

Bonnie's programs inspire change and refocus corporate cultures to start thinking as one cohesive entity instead of the fragmented units that often plight the business world. The ultimate compliment from a meeting planner was; It's not about her, it's about how she makes people feel about themselves.

Bonnie is the CCO (Chief Creativity Officer) of W.O.W. Presentations, an international events company that celebrates the relationships of co-workers, customers, and management. Bonnie has been described as: a veg-o-matic blend of Shakespearean actor, improve comic, sitcom starlet, soap opera diva, Vegas showgirl, Harvard professor, informercial huckster, information architect, Broadway choreographer, Navaho storyteller, circus clown, aerobics instructor, and industrial psychologist, a human hurricane of immense heart and boundless energy who throws off more sparks than a Shuttle launch.