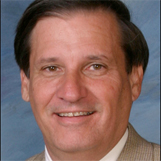 Brad Remillard
Executive Recruiter and Coach
Traveling From
California
X
Program Descriptions
You're NOT The Person I Hired - The Success Factor Methodology
Hiring is far too important to depend on random luck or the flip of a coin. Using the Success Factor Methodology, companies can expect a dramatic improvement in hiring success almost immediately. Companies using and actively applying this methodology are hiring extraordinary talent on a consistent basis.

Advanced Interviewing: Eliminate Embellishment and Exaggeration
What percent of people do you believe exaggerate or embellish in the interview? Through extensive surveys among executives and managers the number is a staggering 90% or more. Are you confident you know if a candidate is telling the truth or exaggerating? In this Advanced Interviewing Program, you'll learn how to separate the candidates who are great at interviewing from those that can actually do the job.
Brad Remillard, an executive recruiter with more than 30 years of experience, has conducted more than 10,000 interviews and been involved in more than 2,000 executive searches. A CPA and graduate of California State University, Fullerton, Brad previously served as President of CJA Executive Search, which was recognized as one of the top search firms in Southern California. Brad has conducted nationwide searches for the Fortune 500 and entrepreneurial companies.

He has co-authored two books on hiring. Published in 2005 their best selling book, "You're NOT The Person I Hired; A CEO's Guide To Hiring Top Talent" currently has over 10,000 books in circulation. This book is the foundation for the corporate workshops and speaking engagements that help companies develop an effective hiring process. In 2009 his second book was published, "This Is NOT The Position I Accepted: Executive Recruiters Reveal The Inside Secrets To Reducing Your Time In Search."

Brad is a top rated speaker on hiring for the CEO and Key Executive community with Vistage International. He has spoken to over 170 Vistage CEO and Key Executive groups all over the country. In addition, he speaks reqularly at corporate functions, trade association, alumni groups such as the Harvard Business School, and other national associations including, Association for Corporate Growth (ACG), National Human Resources Association (NHRA), Personnel and Industrial Relations Association (PIRA), and The American Association of Senior Executives (AASE).

In 1999, Brad co-founded the American Association of Senior Executives (AASE), one of Southern California's largest career management and business resource organizations exclusively dedicated to VP- and C-level executives. The AASE has assisted more than 1,500 corporate executives manage their careers. Brad has personally coached many of these executives on success-based interviewing, 21st century networking techniques, and career transition. He is a frequent speaker on the subject of career management and executive networking.