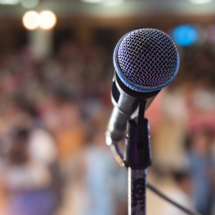 Brian Billick
NFL Network Analyst & SB Champion Head Coach
X
Program Descriptions
Developing a 'We' in an 'I' World
In this presentation, Brian discusses the the value of strong communication skills. He explains why, from the top down, communication is key to having a successful team. The speech also stresses the importance of being accountable for one's actions and teaches how strong teamwork skills can build community, improving performance in any team, company, or organization.
 *By arrangement with Octagon Speakers Group
Passion and Accountability! Spend enough time with Brian Billick and you're going to hear those two words. They are cornerstones to his foundation of coaching and leadership. These are ingredients some players and staff lacked when he took over as head coach of the Ravens in 1999. Not any more. You want passion? Watch the Ravens play games or practice. You want accountability? How about the 34-7 Super Bowl victory over the New York Giants in 2001? How about a World Championship in only his second season as a head coach?

"You have to have passion for the work you do to succeed. If a player doesn't like to study, practice or train, doesn't like the physicality of the game, he's going to have a very difficult time succeeding. Passion is a lubricant for success," Billick explained. "Accountability is obvious. You have to perform. Accountability is also a sign of respect for your team. It is a reflection of a team's integrity when individuals take responsibility for their actions." In his second year at any level of being a head coach, Billick directed his team to the ultimate prize with the Super Bowl victory. The Ravens finished with a 16-4 record (12-4 in the regular season), blowing by opponents in the playoffs and finally a crushing victory over the Giants in the title contest.

Billick has now coached a Viking offense that set the NFL record for the most points scored in a season - 556 in 1998; and a 2000 Ravens' defense that smashed the fewest points allowed standard (for a 16-game season), a record once held by the now mythic 1985 Chicago Bears.

Billick directed the best team in the Ravens' five-year history in the 2000 season when the team finished the year with 11 consecutive victories, including the playoffs. Billick's leadership shined in the playoffs when the Ravens outscored their four opponents to became the fourth Wild Card team to win the Super Bowl. Brian's ability to keep the team unified and focused last October when the Ravens did not score a touchdown and suffered a three-game losing streak is notable.

Since moving to Baltimore in January of 1999, Billick enthusiastically helped improve the community. Billick gives extra time to the Central Maryland United Way and to the Living Classroom Foundation, where he serves on the board of directors. Brian has hosted significant fundraisers for the Living Classroom, and has had a number of Raven players volunteer at this important educational facility. Billick was picked as the Maryland Chapter of Multiple Sclerosis 2001 "Champion of the Year". Brian's wife, Kim, joins him in many of these community works, plus she has helped Baltimore's Red Cross with a number of important projects.

Billick has co-authored two books, Competitive Leadership: Twelve Principles for Success (with Dr. James A. Peterson) and previously Finding the Winning Edge with NFL Hall of Fame coach Bill Walsh and Dr. Peterson. This latter is a blueprint for developing an NFL team, covering everything from practice schedules to front office structure.

Billick was born in Fairborne, OH on Feb. 28, 1954, but grew up in Redlands, CA. He earned a B.A. in communications from BYU, where he also pursued a master's in communication. Billick endows a scholarship at the communications' college at BYU.