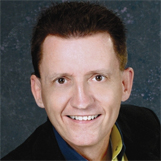 Brian Lee
Patient Satisfaction & HCAHPS Expert
Traveling From
Alberta, Canada
X
Program Descriptions
Mastering HCAHPS, Maximizing Reimbursement™
A blueprint to succeed at Value Based Purchasing through World-Class Patient Satisfaction.

The Magic of Frontline Engagement™
Unlock the Mystery of Employee Empowerment and Enthusiasm to Create a World Class Resident/Patient Experience

The Six Secrets of World Class Resident Satisfaction™
Create a Long-Term Sustainable Competitive Advantage through Service Excellence

Leading the Healthcare Reform Revolution™
Master the Opportunities from Change, to Maximize Reimbursement and ROI

The Service Revenue Imperative™
Improve Service, Reduce Costs & Grow Revenue

The ACO/Long Term Care Factor™
How to become a sought after Accountable Care Organization Partner

The Long Term Care Provider of Choice™
Create a Long-Term Sustainable, Competitive Advantage as an Employer and Provider of Choice

The Accountability Protocol™
Hardwire for Successful Service Culture Transformation

Keep Your Nurses and Healthcare Professionals for Life™
The 4 Imperatives of How to Inspire, Retain, Motivate, and Empower Patient Focused Nurses (& Everybody Else!)

Secrets of Accountability and Empowerment for Service Success™
Hardwire Best Practices for Successful Leader, Staff, and Physician Engagement to Achieve Exceptional Patient Satisfaction
Why Book Brian Lee?
Brian has a true passion for the healthcare industry, particularly when it comes to providing the best service therein. Brian speaks the heart of a healer and the mind of a businessman.
Brian is the CEO of Custom Learning Systems Group. He brings additional value to healthcare companies and is known as "Mr. Loyalty".
Brian Lee, CSP is one of North America's leading voices in the fields of Patient/Resident Satisfaction, HCAHPS, Continuing Care, and Nurse and Employee Retention.

Brian is a best-selling author and sought-after presenter in the healthcare industry (having presented all over North America, and 14 countries worldwide). His publications include "Keep Your Nurses for Life" and "Satisfaction Guaranteed". In addition, he has published more than 60 audio and video training programs, including "Essential Secrets to Become the Healthcare Employer of Choice."

As the CEO of Custom Learning Systems Group LTD, Brian and his team have led hundreds of hospitals and healthcare organizations through the journey to service excellence.

Known as Healthcare's "Mr. Loyalty," Brian not only educates his audience on the how-to's of patient, staff, and physician loyalty (a particularly important subject in this era of HCAHPS and Value-Based Purchasing), he also inspires hope and commitment, resulting in a renewed passion for care-giving.

Many of his clients have earned regional and national recognition for extraordinary patient and employee satisfaction.