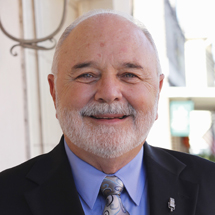 Bruce Wilkinson
A Little Humor, Lots of Enthusiasm, A Wealth of Information
X
Program Descriptions
One Voice Leadership: The Key to Personal and Organizational Success.™
Implementing an In-House Brand: The Key to Long-Term Sales, Service and Business Success.
Developing a culture of leadership, communication, pride, trust, teamwork and personal responsibility.™
Building a Better Business: It's the Peoplework - Not the Paperwork!
Something for Nothing: Dealing with the Entitlement Mentality.
Going for the gold in people, service, quality and performance.™
Each one leads one: the key to long-term leadership and team success.™
Managing, motivating and leading a multi-generational workforce.™
Market Leadership and Differentiation
Where there's change there's opportunity!™
Redefining leadership and communication in times of change.™
You can't just give it a shot!™
Making Safety a Personal Value - Not Just a Priority: The Key to Long-Term Safety Success
Redefining safety leadership & accountability: Managing and motivating multi-generational employees to make safety personal.™
Safety and the human factor: Taking personal responsibility for workplace safety.™
Changing your attitude: Taking personal responsibility for behavior at work.™
Balancing life, work, family and friends - You've got to have a sense of humor.™
Bringing fun and a positive attitude back to work and life.™
Keep it Positive: Moving from Surviving to Thriving.
Self Motivation and Enthusiasm: the keys to long term future success.™
Why Book Bruce Wilkinson?


His presentations on management and safety are personalized, humorous, timely and informative.
He helps organizations translate their work culture into a climate that inspires excellence and accountability.
Bruce S. Wilkinson, CSP is a leadership, communication, customer service, human resources, loss prevention professional keynote speaker, trainer, consultant and implementation specialist who reinforces personalized messages with humor, passion, enthusiasm and authenticity. He has degrees in both Safety Engineering and Occupational Safety and Health. Bruce recently completed a six-year term as an elected member of the National Speakers Association and he is one of fewer than 500 people worldwide to earn the prestigious Certified Speaking Professional (CSP) designation. Bruce is President and Chief Leadership Officer of Workplace Consultants, Inc. / Wilkinson Seminars and Presentations and is retired after twenty-two years of service as a post certified reserve police officer with the Jefferson Parish Sheriff's Office, where he worked in patrol, emergency rescue and as a member on the police academy staff.

Bruce works with organizations, associations, school boards, hospitals, contractors and government agencies nationwide in assisting them with improved management/ employee performance through effective leadership, communication, personal accountability and professional development training and education. He also assists clients with the implementation of organizational programs through personalized presentations aimed at improving morale, customer service, teams, work/life balance and the reduction of costly accidents, violence, and harassment at work. Bruce's enthusiastically-presented programs have also been helpful to many clients in establishing an effective and positive workplace culture based on employee pride, respect, recognition, integrity, communication, responsibility, teamwork, personal responsibility and consistent discipline.

He is often called upon to present a personalized, motivational keynote or training program to help validate a client's philosophy, mission, vision, core values and culture in order to increase morale, improve retention or to encourage compliance with applicable in-house policies, rules, procedures, practices and/or government regulations. Any of Bruce's comprehensive topics can be customized to fit the needs and time requirements for conventions, seminars, luncheon/dinner meetings, sales/awards banquets, educational forums, retreats, spouse/partner programs, leadership meetings or in-house/in-service training and education programs.

If selected by your organization, Bruce will present a personalized, humorous, enthusiastic and informative presentation that will not be forgotten!