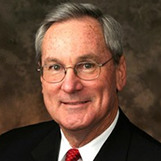 Bryan Flanagan
Nationally Renowned Speaker and Sales Trainer
X
Program Descriptions
Timid Salespeople Have Skinny Kids!
In this keynote address, Bryan ignites salespeople with his serious passion for the sales profession. And, he communicates this with humor and wit. At the conclusion, your sales team will re-kindle their respect and excitement for the great profession of sales.

Sales Education: So, You're New to Sales
Based on Bryan's newest book, this training is designed to teach the skills necessary to sell with more confidence and competency…and comfort. This will positively impact your sales team whether they are novices or veterans. This highly interactive program emphasizes the power of process and personality for better sales results.

Presentation Skills: Public Speaking and Other Coronary Threats
There are comfortable presenters and then there are effective presenters. By mastering 10 Essential Skill Areas, you will learn the techniques to remove the attention from self and focus the attention where it belongs…on the audience and the subject matter. You will become more effective and eventually more comfortable. And you will laugh as you learn in this participatory environment.
Why Book Bryan Flanagan?


His sessions are lively, fun, fast paced, and full of interaction that help improve team and individual productivity.
His training programs hold audiences spellbound one moment and then in the next moment, holding their sides in uproarious laughter.
A dream born in 1972 became a reality in 1984 when Bryan Flanagan left the corporate world of IBM to pursue his passion for teaching and training. Since that time, he has interacted with 4,096 groups, traveled 3,330,972 miles, and trained 731,451 people. And, yet, he claims his future is still ahead of him!
During that time, Bryan has realized he has a passion for the sales profession, for salespeople, and for those who desire to increase their presentation skills effectively and in a professional manner.
Bryan began his career as a delivery boy for the IBM Corporation in his hometown of Baton Rouge after graduating from Louisiana State University. He then invested the next 14 years as a salesman, a "people" manager, and a sales instructor at IBM's national training center. In 1984, Bryan joined the Zig Ziglar Corporation in Dallas, TX. For the next 20 years he served clients in a variety of industries ranging from professional services to high tech to pharmaceutical companies.
In 2005, Bryan founded the Flanagan Training Group. In this capacity he designs and delivers training programs that improve team and individual productivity. Let Bryan put real-world experience to work for you and your team. He understands what is required to achieve success in today's competitive environment.
One thing you can count on . . . Bryan has fun during his presentation and so do his audiences.