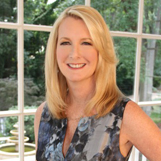 Carolyn O'Neil, RD
Best-Selling Author and Nutrition Expert
X
Program Descriptions
Pretty Smart Secrets for Eating Well-fully Today
From cooking at home to dining out what to shop for, how to cook and how to navigate restaurant menus to enjoy the best tasting, best looking and best for your body and the planet! Choosing smart foods to keep your outside and inside looking pretty. It's a win-win for taste and health. Food demo of beautiful foods- pretty smart!

GPS "Good Plate Sense"
Navigating food choices to plan a healthier diet. Do you want to drive down 'Overload Road' or 'Lean Street'? Dietitian, Carolyn O'Neil, who writes a weekly column for the Atlanta Journal-Constitution called "Healthy Eating Out", helps audiences develop their own GPS system for mapping out the smartest route to find the healthiest food choices on restaurant menus and in the supermarket.

"The Lady of the Refrigerator Speaks"
Appearing in a tiara and blue gown, Carolyn O'Neil is the "Lady of the Refrigerator" who appears to impart diet and nutrition wisdoms on foods and recipes. Carolyn has many compelling food stories to share with audiences from dining with Julia Child to running from an alligator emerging from a Louisiana swamp while on location for CNN covering Cajun foods. She will engage your audience with stories from "inside Alton's fridge" and offers a warm and wonderful wrap up of the most current diet and nutrition guidance.
Registered dietitian Carolyn O'Neil, the best-selling author and national television personality is a driving force behind a national movement toward hip and healthy living and away from crazy crash dieting. After all, as O'Neil professes, "the more you know, the more you can eat."
An expert on general nutrition and weight control, she is an award-winning journalist reporting on food, nutrition and cuisine. Now she's putting those talents to work on and off camera–most recently on the Today Show, Fox & Friends and in Parade– combining new dietary aptitude with stylish lifestyle attitude. As an AOL Diet Coach and with her weekly newspaper column 'Healthy Eating Out' in the Atlanta Journal and Constitution she provides a steady stream of nutrition advice to busy folks who want a healthier lifestyle. She can also be seen as the recurring nutrition expert 'the Lady of the Refrigerator' on Alton Brown's Good Eats on the Food Network. O'Neil's food prowess is showcased in her monthly articles for Jezebel magazine, as the publication's Food and Dining Editor. In addition, she is the Lifestyles Editor for Flavors magazine, a quarterly magazine on food, wine and culture.
A celebrated journalist and contributor to such magazines as Cooking Light and Gourmet, O'Neil launched what has since become a handbook for women across America wanting to enjoy healthy eating with style—the best-selling book The Dish On Eating Healthy and Being Fabulous! with co-author Densie Webb, Ph. D., R.D. (published by Simon & Schuster Atria Books) In 2005, The Dish received the Gourmand World Cookbook Award for Best Health and Nutrition Cookbook worldwide and was nominated for the 2005 World Food Media Awards as Best Health and Nutrition Book. USA TODAY called it "One of the top seven slimming books for 2005" and Shape magazine names The Dish "One of the top 5 Diet books you gotta have."
Before reaching national fame as a best-selling author, O'Neil received nationwide acclaim as a television personality. During her tenure with CNN, O'Neil served as executive producer and senior correspondent for CNN's award winning On The Menu. As anchor and senior correspondent for CNN Travel Now, she hosted programs on location from the hills of Tuscany to the streets of Saigon. O'Neil took her following to PBS where she co-hosted the nationally televised series Cook-Off America with Chef Marcel Desaulniers.
A respected authority in her field, O'Neil has collaborated on national nutrition campaigns with Quaker, Tropicana, Centrum, Dannon, PepsiCo, Nabisco, Campbells and Panera Bread. She served as the national spokesperson for the American Dietetic Association/Con Agra Foods Foundation Home Food Safety Campaign. Additionally, she is a popular resource for media and often quoted on diet and nutrition issues in publications such as USA Today, Newsweek, Marie Claire, Better Homes & Garden, Self, Shape, Glamour, and InStyle magazines.
O'Neil has been recognized with many honors throughout her career including: an award for the Best TV Food Journalist in 1999 at the World Cookbook Fair in Versailles, France; accolades for journalistic excellence from the National Restaurant Association, the American Heart Association, and the American Dietetic Association; nominations for two Cable ACE awards; and the TARA Award for TV Personality Woman of Achievement from the Atlanta Women in Radio and Television. In 1995, O'Neil won two James Beard Awards, which spotlight the best in television food journalism. Three years later she was inducted into the James Beard Who's Who in Food and Beverage.
A member of the American Dietetic Association, O'Neil earned a master's degree in Nutrition and Communication from Boston University and a bachelor's degree in Foods and Nutrition from Florida State University.