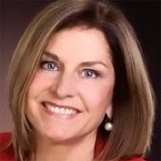 Catherine Kaputa
Art of Branding
X
Program Descriptions
You are a Brand!: How Smart People Brand Themselves for Business Success
Successful products, corporate icons, and Hollywood celebrities all have what it takes to be in control and in demand — a unique brand. Today, companies demand employees do more with less, be more entrepreneurial and affect bottom line results, and demonstrate personal effectiveness. That's why personal branding has become a critical element of every leader's skill set.

The Female Brand: Creating More Female Business Leaders
Women are now over fifty percent of the workforce, but only a fraction are senior executives at corporations. Why is that? And what can we do - female executives who want to be more successful, and male and female executives supervising women as well as men - to bring more women up the pipeline?

Impact! Branding Yourself as a Leader
How would your organization be better if your managers were better leaders? After all, managers are plentiful, but leaders are rare. The difference between a "good" leader and a "great" leader - a leadership brand - is the ability to inspire confidence that the future will be better under your leadership. Leadership brands maximize the group's potential and attract followers to their leadership.

The Art of Pitching and Persuasion
Many of us never took a course in persuasion. Yet the ability to pitch our ideas and services, negotiate a good deal for ourselves or our company and persuade others impacts us every day in business. The art of persuasion is the basis of all effective branding, and this talk will cover strategies and tactics from the commercial world of brands, and how to apply them on the job to be more effective in selling your ideas and proposals. Through interactive examples, you will learn how to be more persuasive and successful in your pitches, presentations and negotiations.

Client Leadership: How to Brand Yourself as the Client Go-To Person
Business leaders with client impact are not easy to find. Just ask a client. A leader is someone clients would follow to a place that they wouldn't go to by themselves. And that takes a lot of trust and belief in their ability to bring about a better outcome. In many careers - law, banking, consulting, advertising - it's all about the client.

The Innovative Branding Mindset
The innovative branding mindset is a method, a way of thinking and a state of mind. And it's a mindset that everyone can learn even if you aren't "creative." At its core, branding is about creative disruption that overturns conventions and leads to breakout ideas, trends, messages, processes, channels and cultures. The innovative branding process is a collaborative process that believes that putting together highly diverse teams that come at the problem from multiple directions fosters the best creative disruption. In this highly interactive talk, you will learn how to adopt the innovative branding mindset to bring more success to your company and its businesses.

Building Your Brand Through Social Media - Bit by Bit
Thanks to social media, both personal branding and community are red hot. And social networking is not just for people in transition or entrepreneurs with something to sell or techies who know about bits and bytes. It's something that everyone should participate in or you will be left behind. Many web 2.0 tools designed for building community and fostering lively discussions - like LinkedIn, FaceBook and Twitter - are great for executives and professionals who want to increase their visibility, expand their networks and stay on the cutting edge of what's happening in their industry. This talk or workshop will show you how to bring maximum value to yourself and the company you work for through using modern social networking tools and tactics.
From Madison Avenue to Corporate America to the halls of academe, Catherine Kaputa perfected her ability to market products, places, and companies.

Now, Catherine shows others how to apply the principles and strategies from the commercial world of brands to your most important product - You.

Catherine is the author of the award-winning You Are a Brand, How Smart People Brand Themselves for Business Success, winner of the Ben Franklin award for best career book 2007, a bronze medal in the IPPY awards and a finalist for 2007 career book in Foreword magazine.

Her new book is on women and success, titled The Female Brand: The Advantage of the Female Mindset in Career Success (Davies Black, June, 2009).

As SVP, Director of Advertising and Community Affairs at Citigroup Smith Barney, she was responsible for world-wide branding and advertising at well-known financial services giant for over ten years. Her role included overseeing all advertising: corporate image, wealth management, investment banking, and internet campaigns, many of which won awards for creativity and effectiveness.

Catherine cut her teeth in brand strategy and advertising at two major ad agencies. Serving as VP, Management Supervisor, Catherine led the award-winning I Love New York campaign at Wells,Rich, Greene, where she recruited celebrities and Broadway stars to appear pro-bono in the dazzling New York City commercials. Catherine's first job in advertising was under the marketing gurus Al Ries and Jack Trout at Trout & Ries Advertising. Catherine has also taught branding and advertising at New York University, Stern School of Business.

In 2002, Catherine launched SelfBrand, a New York City-based brand strategy company that works with people, products and company.

She has been featured on CNN, NBC, ABC, MSNBC, The New York Times, Fortune, CNN/Money, Pink magazine, Investors Business Daily, PM magazine, Tom Peters.com and a host of other print, radio and webzines. Her articles on branding have been published in The New York Times, T + D magazine, the leading magazine for training and development and other print and on-line publications.

Catherine has been a brand builder and rebrander throughout her life. Originally a journalism and advertising major at the Medill School of Journalism at Northwestern University, she switched to fine arts her senior year.

Pursuing her interest in Japanese art history, she earned an M.A. from the University of Washington, and was a Ph.D. Candidate at Harvard University. She won a two-year scholarship from the Japanese Ministry of Education (Mombusho) to study at Tokyo University, and was a Smithsonian summer fellow in Washington D.C. Catherine translated a book, Kano Eitoku and the Kano School of Painting from Japanese (Kodansha) and co-authored Asiatic Art in the Seattle Art Museum.

And no branding move in her career was more extreme (or took such a complete brand makeover) than the leap she made from being a Japanese art historian to an executive in the branding world of Madison Avenue.

Catherine lives in New York City with her husband and son.