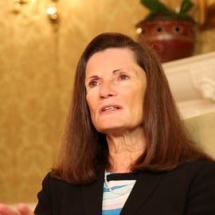 Charlene Frizzera
Senior Advisor at Leavitt Partners & Former Acting Administrator for The Centers for Medicare and Medicaid Services
Why Book Charlene?
Former Acting Administrator for the CMS (The Centers for Medicare & Medicaid Services - CMS is part of the Department of Health and Human Services)


Held leadership positions for the Center of Medicaid and State Operations


Presidential Rank Award in 2000 and 2008
Charlene Frizzera serves as a Senior Advisor at Leavitt Partners and is also a member of the firm's FuturePanel. Ms. Frizzera is an outstanding thought leader with exceptional operational knowledge surrounding the Centers for Medicare & Medicaid Services.

Prior to joining Leavitt Partners, Ms. Frizzera was acting administrator for the Centers for Medicare and Medicaid Services where she was responsible for leading the policy and operational aspects of CMS while executing the design and implementation plan for the recently implemented Affordable Care Act.

Ms. Frizzera's CMS career includes positions as chief operating officer, deputy chief operating officer, deputy director for the center of medicaid and state operations. Through the years Ms. Frizzera led the integration of the agency's programs and policies across components and leading all operational aspects of CMS including budget, information technology and systems, human resources, contracting, administration, and program integrity. She was also able to modernize the information technology infrastructure in CMS, and design and implement an aggressive program for reducing fraud, waste and abuse.

As a well-deserved mark of respect, Ms. Frizzera received the Presidential Rank Award in 2000 and 2008. This award is received by the top 1% of the Senior Executive Service in the country for outstanding leadership.