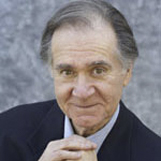 Charles Garfield
America's Preeminent Presenter on High Achievement
Traveling From
California
X
Program Descriptions
Technology, Change and Thinking Outside the Box: Who Does It Best and How
Technology represents a vital source of competitive advantage, and technological change is accelerating at a mind-boggling pace. Yet, the more you introduce technology into the workplace, the more you need to emphasize and enhance human creativity. Technology can enable but it cannot create. People create and their ability to do so can be suffocated by an over-reliance on technology for solutions. Dr. Garfield will offer an action plan for developing creativity throughout the organization by integrating the power of technology and human ingenuity.

Peak Performance 2004, 2005 and Beyond: Building Best Practices and High-Performing Teams
Industry leader status demands a team-based approach and remarkable management/employee partnership. Dr. Garfield offers an action plan of ¡best practices¡¨ consisting of the ten points necessary for achieving top performance in the modern workplace. Included are leading edge approaches to recruiting, hiring, training and rewarding top performers.

Second to None: The Productive Power of Putting People First
Rapid growth, globalization and downsizings along with change initiatives such as restructuring and redesign have challenged executives, managers and employees to do more with less, better and faster. Viewing change as an "ally not an adversary" is key to sustaining the pursuit of top superior service, profits and performance.

A Higher Standard of Leadership: The 21st Century Manager
Many of us who swam with the sharks and studied the management approaches of Attila the Hun are looking for more positive and inspiring role models for effective leadership. We are learning that we can redesign organizations but we can't redesign people. The pendulum is swinging back to a model of inspired leadership that enhances credibility while unleashing human effectiveness.

Competing for the Present: One-to-One Marketing, Speed and Superior Service
Today's smartest organizations create customer-inspired operations by using innovative, cost-effective technology and building enduring partnerships with employees, customers, suppliers and distributors all on a one-to-one basis.
Author of the widely acclaimed Peak Performance trilogy: Peak Performers, Team Management and Second to None, Charles Garfield is America's leading authority on business high achievement. His books focus on high performing individuals, teams and organizations respectively. Together they are a blueprint for managers and salespeople pressured to continuously improve while doing more with less.

As a computer analyst and leader of a team of engineers, scientists and support staff on the Apollo Eleven project, our first lunar landing, Garfield was part of a group of empowered people who went far beyond their previous results to legendary achievement. It was his work on the first moon landing project that led to his discovery of the dynamics of peak performance.

For over 25 years, Garfield has conducted the nation's most respected continuous study of business high achievers and their companies. His conclusions form the basis of some of today's most advanced management strategies. Basic to his findings are: Regardless of age, educational background, or profession, America's most productive people share the same set of basic skills, and these skills are learnable.

In his latest book, Second to None, the only book ever chosen as a main selection twice by the Executive Program, America's most prestigious executive book club, Garfield makes it clear that "in the competitive world of the 1990s, even yesterday's levels of service, quality and performance aren't enough." Second to None breaks new ground by showing how our smartest, leanest, and most profitable companies compete in turbulent times by recruiting, rewarding, training, and retaining the most productive people. Diverse, committed people who realize that "total quality, superior service, continuous improvement, and peak performance pay, and average quality, service, improvement, and performance cost." Second to None has been called "a real manifesto for corporate reengineering in the 1990s."

Team Management, published in German, shows how the most effective leaders in the U.S. and abroad develop and manage superior teams. Garfield explains how employees of our most successful competitors supervise themselves, maintain product quality through their own efforts, solve most service problems before management ever sees them, and produce tens of thousands of usable suggestions per year.

Charles Garfield's classic book, Peak Performers: The New Heroes of American Business, quickly became a Time bestseller and one of the most influential business books of the past ten years. Peak Performers, translated into twelve languages, continues to receive international acclaim as the most powerful and comprehensive statement to date on America's most effective business people.

Dr. Garfield's remarkable career is itself a study in the how-to's of high performance. He is co-founding editor (along with Stephen Covey and Ken Blanchard) of "Executive Excellence," one of America's most important executive newsletters.

A strategy advisor to our nation's preeminent business leaders, Garfield is an extraordinary speaker and one of America's most requested presenters. For example, he was invited to address the Leadership of Oklahoma City after the bombing of the federal building on the topic of rebounding from adversity.

His unique power as a speaker comes from his hands-on experience as an executive and team leader in the profit and non-profit sectors-witnessing, learning, and demonstrating the key skills of superior service, quality and performance. This expertise was developed in two compelling and challenging contexts: The Apollo Eleven moon landing and Shanti Project.

As founder and CEO of Shanti Project, the most successful organization in its field, he inspired service excellence for peak performers of another kind, patients and families facing life-threatening illness. His emphasis on total quality management and his results oriented leadership style have made Shanti an internationally acclaimed volunteer organization. For his work with Shanti, Garfield was named National Activist of the Year-America's highest award to individuals making voluntary contributions to public service.

As an athlete, he developed himself to world class levels and went on to write the widely respected Peak Performance: Mental Training Techniques of the World's Greatest Athletes. As a result, Garfield was selected by the United States Olympic Committee as a keynote speaker for the esteemed Elite Coaches Symposium, addressing the head coaches of our Olympic sports.

Charles Garfield is a Clinical Professor at the University of California Medical School in San Francisco and is also involved in the complex issues of healthcare leadership and reform. He is CEO of the Charles Garfield Group, a consulting and educational firm specializing in reengineering strategies for superior service, quality and performance. His bold vision of the farther reaches of human performance bring him into frequent contact with leaders in business, healthcare and government worldwide.