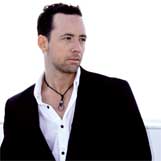 Charles Peachock
America's Got Talent Finalist
X
Program Descriptions
Catch The Impossible (keynote)
Why Book Charles Peachock?
You've seen him on America's Got Talent, and now you can see him live! Charles is a spellbinding performer with theatrical flair and showcase originality in his acts. He juggles, glows, performs, plays music, and much more.
Looking for something different?
Making an event memorable means booking an act that stands out. Creativity, rock-solid-skills, clean comedy and high production make for an unbeatable hard-hitting combination.

Plays BIG and packs small
Imagine a glowing man coming to life with pulsing juggling props perfectly synced to music, playing a piano by bouncing 5 balls off the keys, a pre-show video of "America's Got Talent" footage that ramps up your audience.

Sound like a lot of rehearsal?
The whole show is self-run by the artist. A quick video / sound check and Charles is ready to rock your event!

Works well with your planners
Charles brings NO ego to your event. He is always pleasant and ready to listen to issues and concerns from you and your clients. Clients often tell us Charles is so much more helpful and enjoyable than what they expect from an entertainer.

Flexible for any event
Charles can break his show into any length from 1 min to 1 hour and everywhere in-between. He typically performs a 60-minute one-man-show, yet he has experience working with a 50 person tech crew and a cast of over a dozen dancers for a custom 90 second set.

You will get the total package
Charles is known in show business as "The Total Package"- charisma, originality, high skill level, flawless execution, looks, laugh out loud comedy. Yet Charles remains easy to work and driven to over-deliver to all the clients who book him.