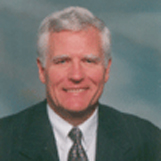 Charlie Farrell
Expert in Management and Leadership
Traveling From
South Carolina
X
Program Descriptions
Results Oriented Leadership in Competitive Times
Procrastination... Let's Talk About This Later
Working With People - The Most Important Skill You Can Master
Are You Meeting the Needs of Your People?
Positive Approach - How It Relates to Greater Productivity
Commitment and Team Building
Charlie Farrell is a renown keynote speaker and instructor who specializes in management training, corporate training, and leadership training. Charlie's leadership development programs introduce and sharpen skills in business, leadership, teamwork, and personal productivity. As a public speaker and keynote speaker he is both entertaining and inspiring! Charlie is one of the nation's most dynamic and sought-after corporate training professionals.

In addition to thousands of keynote speaker engagements, Charlie has personally conducted over 2,000 corporate training, leadership training, and leadership development training programs throughout the United States and Canada. His list of repeat clients include General Electric, Federal Reserve Bank, Ocean Spray Cranberries, Michelin, Hyatt Hotels, and Printing Industries of America.

Charlie Farrell is a banking and finance graduate of the University of South Carolina, where he played basketball for the legendary Frank McGuire. He flew over 3,000 hours in jet fighters while on active duty with the Marine Corps and as a reservist with the South Carolina Air National Guard.