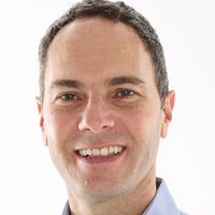 Chris Barton
Shazam Co-Founder & Board Director
Traveling From
California
X
Program Descriptions
Breaking the Sound Barrier - Challenges We Faced and Lessons We Learned in Building Shazam
Before smartphones, apps, and digital voice assistants, Chris Barton came up with the idea for people to identify songs by using their phone in 1999. But turning this idea into a commercial product was exceptionally difficult since PhDs in signal processing considered this problem "impossible" to solve due to the background noise. In addition, the startup faced numerous challenges in building the "fingerprint database" of millions of songs as well as launching to users in a world before mobile apps existed. In this exciting talk, Barton shows audiences what it takes to bring an original idea to market when everyone says you can't do it.

Shazam's Early Years: Surviving Difficult Times & The Keys to Startup Success
What does it take for your startup to succeed? Chris Barton founded Shazam in 1999 with three of his friends but it took years to take a simple and original idea from a working algorithm to profits. In this enlightening and no-punches-pulled talk, Barton shares the story of the incredible challenges Shazam faced to "survive" through years of near-bankruptcy and explains his view of the ingredients necessary to make your startup successful.

Lessons for Entrepreneurs Collected from My Shazam Experience
From picking the right idea to finding the right approach to building the business from the ground up, Barton explains his views on how to optimize the chances of your startup succeeding (and how to enjoy the experience along the way).

Ten Things I Am Grateful for in My Shazam Experience
When people tell the stories of startups, they usually focus on the obstacles overcome and the challenges met, while news stories focus on how much the company sold for. Rarely do people talk about the rewarding journey of following an idea to its conclusion. In this talk focused on gratitude, Chris shares how startups gave him the opportunity to work with amazing teams, travel to foreign countries, and having an impact on the world.
Chris Barton is an entrepreneur speaker, co-founder and Board Director of Shazam, and expert in mobile applications. At Shazam, he helped guide the music discovery company from idea to profit as co-founder and Board Director. He has also worked eight years at Google focused on mobile and at Dropbox as head of mobile operators development. Now he follows his dream of advising passionate entrepreneurs who want to make the world a better place, by speaking on entrepreneurship and advising a handful of startups. In addition, he is embarking on his next startup venture.

Barton co-founded Shazam in 1999 with the original idea to identify songs with a mobile phone. Before smartphones, people would call a number, put their phone up to the radio and receive a text identifying the song.

When the company launched in 2002, Shazam had 2 million songs in its database and took 15 seconds to process a user's request. Today Shazam's app has been downloaded by over 1 billion people globally. Now the app takes only a few seconds to identify songs from its database of over 30 million songs.

Shazam's journey was one of faith and endurance for Barton and his co-founders. The company survived the dot.com bust but the company struggled for many years. Barton left in 2004 to join Google and later Dropbox but continued to serve on the Board throughout. Only in 2008 did Shazam begin its "hockey stick" growth curve once iPhone and Android app stores were introduced to the world.

Today, Shazam is among the most popular apps on both iPhone and Android with over 120 million monthly active users. Shazam's highly advanced technology and superior customer ratings helped convince Apple to purchase the company for a reported $400 million in December 2017.

Barton holds an MBA from UC Berkeley, a Master's degree in Finance from Cambridge University, and a BA from UC Berkeley.