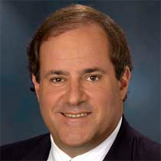 Chris Berman
ESPN Sports Anchor and Commentator
Traveling From
Connecticut
X
Program Descriptions
Customized Presentation
Chris Berman discusses the the early days of ESPN and always personalizes it to tie into the audience he is addressing. He explains how ESPN started as a small company and grew and grew and what went into that. It is very funny, very informative and very entertaining. It is a great for a group that needs a theme about building a business from the ground up and having people work together towards a common goal.
In October 1979 one month after its inception ESPN hired a little known twenty-four year-old sports anchor named Chris Berman. For the next quarter century and running, Berman has become one of America's most respected, popular, and in many ways, most beloved sportscasters of his era. With his trademark combination of genuine enthusiasm, knowledge and wit, he has come to embody ESPN in its dedication to entertaining and informing sports fans across the country. He is best known for his signature delivery of highlights of every sport, most notably on NFL Sundays.
Six times the versatile Berman has been selected the National Sportscaster of the Year (1989, 1990, 1993, 1994, 1996 and 2001) by the members of the National Sportscasters and Sportswriters Association. Berman, who in 1989 became the first cable sportscaster to win the award, ranks second among sportscasters in winning this award from the NSSA. Berman and his various shows have won ten Emmy Awards and twelve CableACEs.
Berman was named the 2001 winner of the prestigious Reds Bagnell Award from the Maxwell Football Club of Philadelphia for "contributions to the game of football." Previous recipients include Pete Rozelle, Don Shula, Joe Paterno, and Eddie Robinson, among others.
It's hard to imagine NFL Sundays before Berman. The 2007 season marked his twenty-second consecutive as studio host of Sunday NFL Countdown, having surpassed Brent Musburger's fifteen-year record in 2001 as the longest running host of a weekly pro football studio show. The weekly Sunday morning pre-game show won its seventh Sports Emmy Award for Outstanding Studio Show. It has also garnered five CableACEs.
Berman -- a veteran of 25 Super Bowls, beginning with the 49ers' first NFL Championship in Super Bowl XVI has worked alongside Tom Jackson on Sunday NFL Countdown since 1987, when ESPN first acquired the rights to carry the NFL. This dynamic duo teamed together every Sunday night in the fall from 1987–2005 to host the critically-acclaimed NFL PrimeTime, annually cable television's highest-rated studio show. In 2006 and now in 2007, Berman and Jackson continue to deliver all the NFL highlights to fans for the twenty-first year, now on The Blitz on the Sunday night SportsCenter.
When Monday Night Football moved to ESPN last fall, so did Berman's signature weekly halftime highlights trip through the NFL, "The Fastest Three Minutes in Television." It was a staple on Sunday Night Football for all nineteen years (1987–2005), and remains one now on Monday Night Football. In 2006, Berman traveled to the MNF city each week to host the Monday Night Countdown ninety-minute pre-game, halftime and post-game shows.
Berman played the role of halftime host for ABC Sports' Monday Night Football from 1996–1999, and he served as host of the Monday Night Blast pre-game show in 1998 and anchored the network's Wildcard Saturday from 1996–2005.
In 2000, 2003 and 2006, Berman anchored ABC's Super Bowl XXXIV, XXXVII and XL pre-game shows working alongside the likes of Hall of Fame 49ers quarterback Steve Young and Jackson, two of his regular ESPN partners. The pre-eminent NFL host, Berman continues to anchor ESPN's annual NFL Draft telecast and serve as Master of Ceremony for the prestigious Pro Football Hall of Fame Induction ceremony. His prognosticating alter-ego – the "Swami" – has provided weekly NFL predictions and observations on SportsCenter since ESPN's very first year in 1979.
Since 1990, Berman has served as a play-by-play commentator for ESPN Major League Baseball games, including division playoff coverage from 1996-2005. Among Berman's career highlights was calling ESP's Emmy Award-winning telecast of Cal Ripken's 2,131st consecutive game September 6, 1995. He also hosts Baseball Tonight, the network's nightly compendium of Major League Baseball highlights, news and features that won a Sports Emmy in 2003. He has covered twenty-two All Star games, including the Home Run Derby, and twenty-one World Series for ESPN, including the 1989 San Francisco Earthquake.
Since 1986, Berman has covered the U.S. Open, a role that he relishes, including the "NFL PrimeTime of golf," the nightly U.S. Open highlights show and has hosted ESPN's coverage of the first two rounds. In 2003, he added play-by-play duties for the U.S. Open on ESPN.
Always looking to broaden his reach, Berman brought his passion and appreciation for hockey to the 2003 and 2004 Stanley Cup Playoffs as co-host of telecasts on ESPN and ABC.
As a studio host, anchor and commentator, Berman is known for balancing in-depth reporting with ample amounts of humor and ebullience. "Sports should be fun, and I want viewers to share in the enjoyment I get from the games. But I also owe it to those same viewers to be thoroughly prepared and to know what I'm talking about," Berman said, "or not talking about." Berman received perhaps his most praise when he and analyst Buck Martinez chose not to speak during the twenty-two-minute celebration in the Ripken game.
Berman is famous for his use of nicknames while voicing over Major League Baseball highlights. Throughout his career he has been praised by the media, viewers and players across the country for his lighthearted and humorous approach. Berman's personal favorites from the more than 1000 monikers he has coined include Roberto "Remember the" Alomar, Bert "Be Home" Blyleven, Jim "Two Silhouettes On" Deshaies, and Fred "Crime Dog" McGriff , just a sampling of names that often reflect his interest in history and music. Some of his favorite NFL nicknames are Andre "Bad Moon" Rison, Curtis "My Favorite" Martin, Steve "I've Got You Babe" Bono and Chris Fuamatu "Bad" Ma'afala.
Berman regularly hosted SportsCenter in ESPN's first eleven years, culminating in the network's first SportCenter Emmy Award in 1990. Although his assignments have changed, he always returns to host a few "just to keep DiMaggio's hitting streak alive." In 2005, he even took his turn at the anchor desk on the road, kicking off the SportsCenter 50 States*50 Days tour from Fenway Park in Boston. Berman established his craft working the overnight shift during ESP's first four years, often teaming with his good friend, the late Tom Mees. Berman also appears on ESPN Radio during the football and baseball seasons.
"I want to be George Brett, Tony Gwynn, Cal Ripken and the late Walter Payton. I want to retire with the team I came in with. Once I go anywhere else, I'm a mercenary. I'm so proud to be one of the folks who helped lay the foundation here." To that end, Berman has signed to May 10, 2010, his fifty-fifth birthday.
Other Honors
In addition to the NSSA Awards, Berman was honored in 1990, 1992, 1994 and 1996 with CableACE Awards as cable's best sports host. Also, he was part of the SportsCenter team that won the CableACE in 1990. In 1995, 1996, and 1997, Berman was named "Sportscaster of the Year" in the Studio Host category by the American Sportscasters Association. The Cable Guide readers voted him "Best Cable Sportscaster" in 1987, 1988 and 1990; TV Guide chose him as one of the "Top Stars of the 90s"; and, People magazine named him one of "TV's Most Fascinating Stars" of 1997. He has also received nine Emmy nominations as best sports host in 1990, 1991, 1993, 1994, 1995, 1996, 1998, 1999 and 2001. In 1992, the syndicated "NFL Pre-Season Special" surveyed NFL players on their favorite football commentator and 43 percent, an overwhelming majority, selected Berman. He was also listed on The Sporting News' Top 100 Most Powerful People in Sports in 1995 and 2005. In 2005, the readers of SI for Kids chose Chris second as most favorite sportscaster, behind only John Madden.
A long-time aficionado of rock and roll, Berman has appeared on stage singing with Huey Lewis and the News close to a dozen times. In addition, he sang twice with Eddie Money, appeared in a video with Hootie and the Blowfish, and was joined by Glenn Frey of the Eagles for a special "Hotel California" Super Bowl edition of "The Swami."
Berman has played himself in eleven motion pictures – The Longest Yard, Little Big League, Necessary Roughness, Eddie, The Garbage Picking Field Goal Kicking Philadelphia Phenomenon, Big Daddy, Second String, Even Steven, Kingpin, The Program, Celtic Pride - and on several television shows including Sesame Street, Spin City, The Jersey and Arli$$. He has also appeared on Late Night with David Letterman, The Tonight Show with Jay Leno and Jimmy Kimmel Live.

In 1986, while working at ESPN, Berman also provided daily weekday sports commentaries for KFRC-Radio in San Francisco and, in 1987, for WFAN-Radio in New York.
In September of 1999, Berman was honored by his boyhood team, the San Francisco Giants, with the privilege of throwing out the first pitch at one of the final games ever at historic Candlestick Park. He is proud to say that he's the only guy East of the Rockies to have a patch of outfield grass from both Candlestick Park and AT&T Park growing in his backyard.
Before ESPN
Berman graduated from Brown University in 1977 with a Bachelor of Arts degree in history. His first broadcasting position came while he was a student at Brown as sports director for WBRU Radio and commentator for basketball, football, ice hockey and baseball games. He also assisted NBC Sports telecasts in New England - including the memorable Game six of 1975 World Series - and served as a correspondent for WEAN, a Providence, R.I. news radio station. In November 1991, he was inducted into the Brown University Athletic Hall of Fame, and in May 2007 he received an honorary Doctor of Humane Letters degree from his alma mater.
Berman began his career as a disc jockey at WERI in Westerly, RI, hosting a news-oriented talk show and covering high school football and basketball games. One year later, he joined WNVR Radio in Waterbury, Conn., broadcasting high school football games, co-hosting a sports talk show and doing traffic reports.
Berman's first television exposure came in 1979 when he joined WVIT-TV, an NBC affiliate in Hartford, Conn., as a weekend sports anchor.
Berman, born May 10, 1955, resides in his native Connecticut with his wife, Kathy, and their two children, Meredith and Doug.