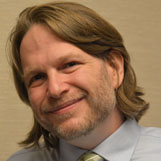 Chris Brogan
Social Media Marketing
Traveling From
Massachusetts
X
Program Descriptions
Spicy Content Marketing that Warms Up Cold Calls
You've been told for years to blog, make videos, take pictures, podcast, and all that stuff that sounds like it takes time, is annoying, and won't be worth it. Here's the thing: it's only difficult if you don't have an easy system in place and if you don't realize the most important duty of this content marketing is to warm up your ability to sell and serve your prospective buyers. I started in this space in 1998 and have a LOT of stored up secrets to teach you on how to stand out, engage with the right prospects, and extend your opportunities beyond your current opportunities. (Covers blogging, podcasting, video, and email marketing.)

Blockchain: It's Not About the Coins
Right now, most people hear "blockchain" and they think immediately of Bitcoin and other cryptocurrencies. But blockchain is a wide-reaching platform technology that has implications in healthcare, logistics, food safety, identity management, security, government, and more. This technology's a bit fuzzy to most people and yet many of us need to know more so that we can align our company strategies to account for this shift. (Hint: this is as big as the Internet.) My speech on blockchain is tailored to the specific industry who requests it and will help everyone get from 30,000 feet, down to "what do we really have to do next and when?"

AI, Alexa, Chatbots, and CRM: How Technology Must Empower Smarter Customer Experiences
You can talk to your lights, book a hotel room with a robot in a chat bubble, and hear eerily accurate recommendations for what you should buy next. But while all this gee whiz technology seems either daunting or cool, it won't mean much to your customers until it makes some part of their life better. With all this big data and "smart" technology, there's also the risk of people feeling invisible, unseen because your CRM wasn't updated and lacks a "memory." Here's a human perspective on all these tech innovations and a path forward for your company to see the best possible outcomes.

Building a Company's Identity: Relationship Building Beyond Branding
Marketing often falls back on "show them what we're selling" and "remind them who we are." But branding in any kind of business must push beyond this. Many companies have built media experiences into their marketing and sales. Some do video and have a podcast. Others are branching out into other means of connecting with the customers they most want to serve, and building customer experiences and interactions that earn more opportunities to sell and serve. Learn how to create and extend a trusted relationship that will lead to more sales and business opportunities.

The New Retail: Building Trusted Relationships Through Better Customer Experience
In a world where people can buy from anyone, why should they buy from you? How can you move your customer's experience beyond the either/or of in-store and ecommerce? What will earn you the opportunity to serve customers and build an improved level of trust that outweighs the whims of price? The goal here is to improve retention and referral and keep you growing in these challenging times.

Leading in the Age of Fast and Far: Leadership for the Digital World
Technology strives to make everything faster, with less friction, and more connected. Companies now work with distributed workforces of permanent and "gig" employees. Everyone is customer-facing. How do leaders execute their primary role of distributing the organization's vision and empower the right actions to match their intentions while staying on top of an even faster-paced landscape than ever before? And how will you distribute some of the responsibilities of representing the brand to your teams while still maintaining the ability to coordinate and steer?

The Database of You: Beyond "Big" Data and Into Mass
Personalization – For many companies, the big opportunity (and challenge) will be in creating smarter and more useful personalized data profiles of your customers. Collecting data isn't new. The vast volume of what's collected might be new, but it isn't entirely useful yet, either. At least not to the individual. What would it look like to build personalized data around your customers (alongside your aggregate numbers), and how will that drive even more potential business success?

Human Enough: Chatbots and Automation and Trust
Technologies like podcasting and YouTube channels allow companies to build a "voice beyond marketing" for companies. Chatbots and marketing automation tools allow for a better attempt at one-on-one interactivity with customers and prospects, even if that first touch is primarily not from a human. How can your company build a trusted experience through the use of technologies that extend those automated moments into real and valuable connections?
Chris Brogan is president of Chris Brogan Media, offering business and marketing advisory help for mid to larger sized companies. He also helps small business owners through classes and webinars at Owner Media Group. Chris is a sought after keynote speaker and the New York Times bestselling author of nine books and counting. His next book is about how companies can extend trusted relationships using AI, blockchain, chatbots, IoT, and video.

Chris has spoken for or consulted with the biggest brands you know, including Disney, Coke, Google, GM, Microsoft, Coldwell Banker, Titleist, Scotts, Humana Health, Cisco, Sony USA, and many more. He's appeared on the Dr. Phil Show, interviewed Richard Branson for a cover story for Success magazine, and once even presented to a Princess. People like Paulo Coelho, Harvey Mackay, and Steven Pressfield enjoy sharing their projects and best ideas with Chris, because they know he'll share them with you. Tony Robbins had Chris on his Internet Money Masters series. Forbes listed Chris as one of the Must Follow Marketing Minds of 2014, plus listed his website as one of the 100 best websites for entrepreneurs. Statsocial rated Chris the #3 power influencer online.
Books