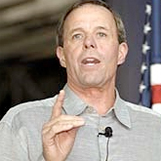 Chuck Cote
No-Nonsense Wisdom That Works
X
Program Descriptions
Expect the Best
Great Leaders Expect the Best
You Make A Difference
Chuck Coté is a Communications Coach, Business Consultant, Author, and Professional Speaker whose expertise is in Leadership and Business Development.

He is President of Coté Communications, LLC. and The Chuck Coté Company, LLC.

His background includes over thirty-five year's experience in the corporate world and as an entrepreneur.

Chuck's first job was with Xerox Corporation where he set sales records and won numerous performance awards. He then joined Printing Pendell Inc. as a Division Manager and finished his career as Executive Vice President. During his time at Pendell he helped grow the company from sales of $4 million and modest profits to $75 million in sales and record profits.

As an entrepreneur, he has started and managed four companies including communications & marketing; leadership training & development; rubber recycling; and communications coaching & business consulting.

Chuck is a two-time cancer survivor who beat an advanced stage of throat cancer in 2000 and skin cancer on his nose in 2005.

He is a graduate of Michigan State University with a Bachelor of Arts in Communications. Prior to college he spent three years in the United States Marine Corps and served a tour of duty in Vietnam.

Chuck is also a writer and author and his book, Expect The Best … No-Nonsense Wisdom That Works was published in June, 2004.