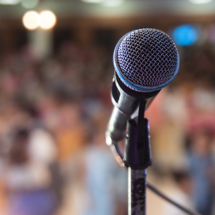 Chuck Dukas
Live Event Emcee. Warm-Up. Auctioneer. Actor. Host.
Traveling From
California
X
Program Descriptions
Emcee & Host
Warm Up
Auctioneer
Chuck Dukas grew up in Dedham, Massachusetts and is a graduate of Merrimack College. Ever since a young age Chuck has always been involved in arts and entertainment. From his high school days playing Mr. Mushnik in "Little shop of Horrors" or serving as a play by play announcer for his high school basketball to hosting a number of shows on his college television station. It wasn't until a trip to The Price is Right in June of 2003 where Chuck decided this is the career path he wanted to take.

Chuck moved out to Los Angeles in the Fall of 2005 after appearing as a contestant on The Price is Right. After being on the show and playing a pricing game with his childhood icon Bob Barker, Chuck had expressed that it would be a dream to work on his favorite game show of all time. Thirteen months later Chuck found himself sharing his story with thousands of hopeful contestants while working on stage 33. His ability of hyping up contestants before the start of TV shows accompanied with his infectious personality should not come as a surprise to many that he has made a name for himself as an audience warm-up host for top shows such as American Idol, America's Got Talent, Dancing with the Stars, Fuller House and many Nickelodeon projects. Along with warming up TV audiences Chuck serves as a live event emcee and auctioneer having worked for some of the largest companies and corporations in America. For three consecutive years, Chuck has been the number one emcee and auctioneer from Gigmasters.com based on total bookings.

Acting
Chuck made his acting debut in 2012 on NBC's Days of Our Lives and portrayed the role of Stanley Bishop a tabloid news reporter on CBS' Daytime hit The Young and The Restless. In 2015, Chuck booked a co-star role on CBS's The Bold and the Beautiful playing Adam, a Forrester employee which has turned into a recurring character on the show. This past year Chuck completed a short film Charlie goes to the Dentist as well as making an appearance as a Scientist on Nickelodeon's The Thundermans. "Whether it be acting, hosting, or warming up shows I love what I do and I am passionate about giving 110% dedication". "I truly believe if you can do what you love in life then you have indeed made it".

Fun Facts
Chuck is known as a huge Star Wars fan. He has collected Star Wars memorabilia for the last 20 + years. Aside from Star Wars collectibles he also has a passion for traveling and cooking. It cannot go unmentioned his loyalty to his Boston sports teams. He currently resides in Studio City, CA.