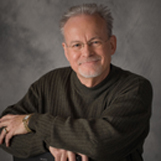 Chuck Reaves
Sales Management Consultant
X
Program Descriptions
Value-Added Selling
The Price objection is the most common and most frequent objection salespeople hear; yet it is rarely, if ever, valid. There is a process that companies use to overcome – or even eliminate – the price objection. Using a thorough needs analysis, Chuck determines which of the many factors is creating price pressure for the client's salespeople and then develops and delivers a presentation to address those factors. As a result, his clients are able to manage the price objection, most are able to raise their average selling prices and some even learn how to eliminate the price objection and actually close sales without mentioning their price.

C.H.A.N.G.E.
There is actually a process for understanding how to respond to change. It begins by understanding ho we tend to view change and ends with a roadmap for capitalizing on it. This program also gives people the courage and knowledge to determine how they can confidently instigate and implement change.

Customer Servicing
Too often customer service is a department deep in the organization that primarily deals with customer complaints. However, the professionals in customer service are in the ideal position to actually encourage their customer to buy more and to buy more often.

There are six different types of customers, not two (satisfied and dissatisfied). In this program Chuck teaches how to identify and manage each type and convert them into Endorsers who refer other customers to buy from the client

Chief Sales Officer
This emerging position in the C-Suite is changing the way we view sales leadership. This program is popular with CEO groups, business owners professional associations. The needs analysis will determine which specific areas of sales leadership will be addressed. Numerous White Papers are available for the client
Chuck Reaves is a former top salesperson out of 1,100 for AT&T. Pioneering Sales Analytics, Chief Sales Officer (CSO) and Real Sales Automation (RSA). He consulted with numerous companies, some Fortune 500, some under ten million, developed marketing plans, incentive/compensation programs and sales training. Reaves wrote and produced industry sales training for various associations. He is the author of three books on sales: The NANOSECOND Salesperson, P.L.U.S.H. Selling and Never Take Money From a Stranger.

Reaves is a former president of a thirty-million dollar company with 250 employees. He was a national account manager for AT&T with an eleven person team and twenty million dollars in revenue. He served as press secretary for a congressional candidate. Reaves used as a turnaround specialist by several companies and many departments. He was named "Impact Speaker of the year" by Vistage, the world's largest membership organization for CEO's.

Reaves has been a full-time professional since 1984, averages 100 presentations per year. He received the Certified Speaking Professional (CSP) designation from the National Speakers Association (NSA), as well as NSA's coveted Council of Peers Award of Excellence (CPAE) Speaker Hall of Fame. His audiences range from 3 executives to more than 2,000 sales people, from board rooms to coliseums. Reaves speaks internationally as schedule permits.

He is a decorated Vietnam veteran, Outstanding Georgia Citizen, Veteran's Advocate of the Year and published author.