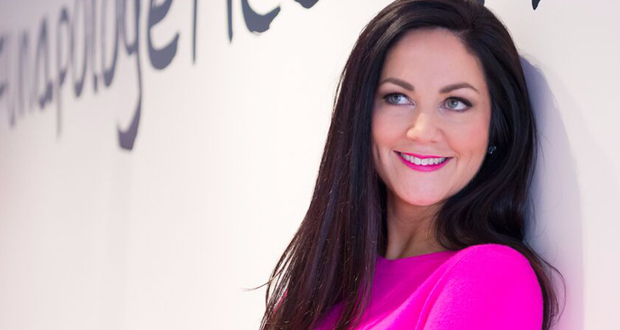 Cindy Eckert
One of Fortune's Most Powerful Women, Angel Investor, Serial Enterpreneuer
Traveling From
North Carolina
X
Program Descriptions
Innovation, Disruption & A Billion Dollars
Imagine a Pharmaceutical CEO who has built and sold a company for over billion dollars. Did you think of a gray and black suit? Everything about Cindy Eckert is going to surprise you. From her unconventional approach and bold moves, she connects with audiences to prove that being underestimated is just an opportunity to surprise people. In each speech she walks audiences through building her companies from scratch, scaling, and selling them for a combined total exceeding $1.5 billion — and how she paid it forward by starting the Pinkubator, where she has invested $15 million into female led or female focused companies, and provided access to funding and mentorship for women. Most importantly, she details how her hard-learned lessons can be applied to your own professional endeavors, whether you're climbing the corporate ladder or building your own company. After hearing Cindy speak, audiences walk away inspired and equipped with takeaways that include the ripple effect of ownership; how empathy can be a secret weapon of leadership; and how being underestimated can be your greatest competitive advantage, and more. From students to c-suite executives, Cindy is relatable to all kinds of crowds; however, this speech is typically customized and ideal for the following audiences:


Sales —Create culture, recruit, build, train and inspire your team
Entrepreneurship — Tell your story, perfect the pitch, plan to scale (or build to sell)
Healthcare — Stand out in a sea of sameness, challenge the narratives
Corporate — Foster an entrepreneurial culture within an established organization
College Students — Embrace the workhorse to become the unicorn, overcoming self-doubt, and blazing your own trail
Women — Pave a different path and harness the unique abilities women have as leaders
Why Book Cindy Eckert?
This health tech CEO, women's health advocate, and serial entrepreneur shares strategies on what it takes to achieve transformational business success and solve real-world problems.
Cindy Eckert is a highly regarded entrepreneur, a strong advocate for female entrepreneurship, a pharmaceutical leader and one of the few self-made woman billionaires in history. The New York Times called her pharmaceutical product the "drug of a generation" and Fortune called her a "tireless force of nature." Associates of hers call her unapologetically pink.

Over a distinguished 22-year career in healthcare, she started and sold two businesses for more than $1.5 billion. Having co-founded and sold Slate Pharmaceuticals, which redefined long lasting testosterone treatment for men, she launched Sprout Pharmaceuticals immediately thereafter. As Co-Founder & CEO of Sprout, the company broke through with the first ever FDA-approved drug for low sexual desire in women — dubbed "female Viagra" by the media. In 2015, Cindy sold the company for $1b cash. Everyone that was a part of the original Slate was gifted shares in Sprout.

Cindy's work has been featured in countless major publications including The New York Times, Fast Company, Financial Times, Vanity Fair, Bloomberg, CNBC, CBS, Fox, Yahoo and on the cover feature of Entrepreneur Magazine. Cindy has been an invited speaker at Fortune's Most Powerful Women, the Fast Company Innovation Festival, Ad Week, Inc. Magazine, and many more. She is on a mission to speak to as many women as possible about what it takes to achieve breakthrough business success. It's no surprise that JJ Ramberg, the host of MSNBC's Your Business says that "Cindy is one of our favorite guests. Though she has reached a level of success as a founder that most can only dream of, she is incredibly relatable and honest about what it takes to run a business. She offers the perfect combination of inspiration and advice and it's hard to come away from listening to Cindy speak without wanting to hear more."

Cindy's latest mission is to mentor, invest in, launch and build other women led or focused businesses. In 2016, she opened the doors to The Pink Ceiling — a cross between a VC firm, a 'pinkubator' and a consulting enterprise — where she is CEO. The Pink Ceiling is currently invested in 7 different companies at various stages of development. In very rare moments Cindy is hard at work trying not to work. But still wearing pink.