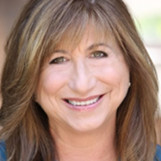 Claire Berger
In The Business Of Humor
Traveling From
California
X
Program Descriptions
Are We Having Fun Yet?: 52 Ways to Have More Fun at Work and in Life
Through this highly interactive presentation, Claire inspires audiences to be more positive and productive by incorporating more fun in their lives. She accomplishes this by creating awareness to the numerous benefits of humor in promoting health and well-being. Claire is living proof that tapping into the power of humor increases productivity, enhances relationships, and ultimately contributes to a healthier and happier life.

Inside Comedy
Claire tells you what really goes on behind the scenes of your favorite sitcoms. Working as a warm-up comedian for over 65 network television series give Claire an exclusive entrée onto the soundstages of America's top television series. Audience members can find out if they have what it takes to make it in Hollywood with this highly entertaining and interactive program.
Why Book Claire Berger?


She keeps audiences inspired and entertained as she shares her philosophy on the benefits of humor on the job and in every area of life.
Claire relates to your business with a fresh approach that personalizes her material to make your event memorable.
Claire Berger lives and breathes funny. This not only has had a healthy impact on her physiology, but also has been good for sustaining her career. Spanning more than two decades around the globe, it's been a career that has thrived on comedy stages, sitcom sets, in front of the camera and behind the pages of a book that celebrates the power of humor in work and life. With the creation of Funny Works, Inc., she brings the life force of laughter to the workforce.
First stop: The Second City. Claire's comedic journey was launched in her hometown of Chicago at the Second City, the legendary improvisational theater. She soon gained acclaim as a stand-up comedian and radio talk show host. From the stages of top clubs and colleges to the upper decks of luxury cruise lines, Claire was breaking ground and making waves.
From shipboard to Seinfeld. Hollywood called. Luckily, Claire's machine picked up the message. She soon found success as a warm-up comedian entertaining audiences of over sixty-five television shows, including Seinfeld, The Ellen Show, Friends and nine seasons of Murphy Brown.
A fantasy career move. Claire was right at home as host of HGTV's Fantasy Open House. As the first stand-up comic trusted by the network to host a series, Claire took viewers on a fascinating offbeat tour across the country and through the doors of the most opulent multi-million dollar mansions on the market. She took her design expertise to colleges and immediately struck a respective chord with DREAM DORM DO-OVER. Spreading the word in the workplace. Having worked every arena of entertainment, Claire saw a need and opportunity for humor in unchartered territory–at work. With the creation of FunnyWorks, Inc. in 1998, Claire focused her talents to bring humor into the workplace and help corporate America tap into one of its most valuable hidden resources. The lessons learned are also benefiting students as Claire expands her programs to the college community.
Write what you know to be true. Claire has seen the benefits of humor on the job and in every area of life. Her experiences inspired the topic of her book, FUNNYWORKS! 52 Ways to Have Fun at Work. Using the creativity of laughter as her muse, she encourages readers to make positive changes in their lives.
Claire still breathes it. She lives it. She shares it. Why waste a minute waiting to exhale when laughter is a life force that lets you feel fully alive in the moment.