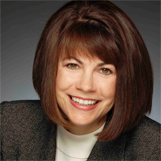 Colleen Stanley
Chief Selling Officer
X
Program Descriptions
Emotional Intelligence For Sales Success
Based on Colleen's best-selling book of the same title, Colleen delivers a content rich keynote that is humorous, thought provoking and a game changer. Your sales team will be impressed and influenced to up-level their selling skills.

Key Take-Away's:
The art and neuroscience of sales. Avoid sending prospects into 'fight or flight mode. Learn how to sell to the 'old brain' to accelerate trust, credibility and closed business.
How and why key Ei skills such as empathy, impulse control and assertiveness produce hard sales results and consistent sales results.
The importance of building a sales village. It takes a village to win into today's competitive business environment. (No lone rangers allowed.)

Growing Great Sales Teams
This keynote focuses on core values and principles for building great sales teams. Great sales teams perform and outperform the competition. Colleen teaches and challenges the audience to practice these key principles:


Show up and try – Before you know what you are doing or before you are perfect. While you're getting ready, the competition has closed the business!
Be the real deal – Practice truth telling and authenticity. (Your buyer can spot technique a mile away)
Reap what you sow – Build relationships internally and externally. Generosity begins at home.
Recognition and appreciation – It takes a sales village. No one ever goes home complaining about too much appreciation!
Accountability and responsibility – Do what you say you're going to do.
Emotional Intelligence has been studied and applied in the leadership world. Research shows that emotional intelligence is the greatest predictor of success. Colleen Stanley, author of "Emotional Intelligence For Sales Success," is a leader in integrating these principles with consultative selling skills.

Skills such as delayed gratification, self-regard, empathy and self awareness play an important part in salesperson's personal and professional success. This concept gets to the core of why many salespeople cannot crack major accounts, don't call on the real decision maker, discount too soon, and can't bounce back from setbacks. Emotional intelligence skills are the competitive edge for sales teams and sales managers.

SalesLeadership customizes their trainings in order for each client to get optimal results from their conference of meeting. Keynotes, half-day and full-day workshops can dig deeply into the skills your team needs to overcome challenges.