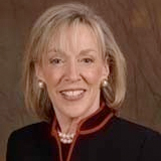 Connie Glaser
America's Guru of Women's Leadership
X
Program Descriptions
POWER UP! AND COMMUNICATE FOR SUCCESS
Women's Leadership and the Language of Power
What are the secrets that successful people know–to persuade, to influence, to be heard? Connie reveals them all! You'll walk away from this presentation knowing how to cultivate Executive Presence by communicating with greater confidence and clout. You'll have a crystal-clear understanding of the differences in communication styles between men and women. You'll be able to pinpoint speech patterns that can sabotage your credibility. Discover your communication strengths, as well as how to use these to your advantage — both personally and professionally.
Cracking The Gender Communications Code!
Men may be from Mars; Women may be from Venus, but your company is on Planet Earth, where the genders need to work together! In today's workplace, diversity is the dominant buzzword, and men and women working together, swapping ideas as equals and sharing power has become the norm. But this level playing field is not without its issues. Because men and women lead, communicate and even view power in different ways, misunderstandings are inevitable. In this compelling program, Glaser presents a new framework for "deciphering" subtle codes and offers valuable insights for improving workplace collaboration.
The New Paradigm for Women Leaders
Traditionally, working in corporate America was like swimming in a pool of sharks. Command-and-control was the watchword of the day, but this tough, arrogant, and often ruthless management style felt foreign to most women. Fortunately, today a new style of leadership is dominating the waters. The Dolphin is highly intelligent…a gifted communicator…a caring and decisive leader. In fact Dolphins have the very characteristics that companies require in today's ever-changing global environment.
Through the Looking Glass of Media
Join Connie on an unforgettable trip down Media Lane to chart the evolution of women and diversity at work. Described as "upbeat and uplifting," this interactive multi-media presentation captures the changing workplace as portrayed by Madison Avenue and Hollywood. You'll marvel at just how far women and diversity have come!
Why Book Connie Glaser?


As an expert on women in business and gender diversity, she offers powerful lessons and engaging presentations that inspire.
Her energy and dynamic style captivate audiences as she speaks on leadership and communication and the importance of work/life balance.
Best-selling author and consultant, Connie Glaser is one of the country's leading experts on women in business – and how they are revolutionizing today's workplace.

Her books have been translated into over a dozen languages and are among the most widely-read and influential books for working women today.

A regularly featured guest on TV and radio talk shows, Connie has appeared on The Today Show, Bloomberg News, CNN, and NBC Nightly News. With a Master's Degree in English from the University of Michigan, she has also served as a faculty member for the American Institute of Banking and the International Management Council.

As a consultant to some of America's most prestigious corporations, Connie's client list includes AT&T, Time Warner, Deloitte & Touche, First Union Bank, Xerox, PricewaterhouseCoopers, Johnson & Johnson, Forbes, and the U.S. Navy. She also serves as National Spokesperson for the Business Women's Network, representing over 30 million women world-wide. Connie's most recent book, When Money Isn't Enough, chronicles what is shaping up as the workplace issue of our time: work/life balance. Her insights on this compelling issue have struck a chord with women and men around the country. Tom Peters calls it "a brilliant book" and goes on to lament, "Wish I'd read it 25 years ago!"

Connie's previous best-seller, Swim with the Dolphins, established "a new navigational map for women in management." Offering an updated role model for women, Dolphins ranks among the Top Ten Books on Women and Business. An international best-seller, it has been translated into German, Chinese, Korean, Bulgarian, and Hebrew.

Recognized for having her finger on the pulse of the changing workplace, Connie serves as Chairman of the Travel Advisory Council for Crowne Plaza/Inter-Continental Hotels. She also serves on the Women's Business Council for Office Depot, and Advisory Board of the National Association for Female Executives.
Books