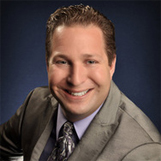 X
Program Descriptions
The REALTORS® Essential Technology Toolbox
Run A Successful Realty Website
Become a Real Estate Internet Whiz
Become a Real Estate E-mail Expert
Become a Social Media Super Star
Run Your Realty Business on Google
And Many More!
Why is Craig Grant considered one of the top technology instructors around?

Because he has an amazing ability to present technology topics in such a fun & easy to follow way, the average REALTOR® can not only understand it, but go home & apply the knowledge & tools they need to succeed in today's fast changing real estate marketplace.

Craig has a collection of very popular classes that deal with helping today's REALTORS® use all facets of technology, the Internet, websites, social media & more in their business & daily lives and would be a great addition to your educational calendar.

Background
Craig Grant grew up loving all things technology and the Internet. After graduating from the University of Florida he spent nearly a decade as the regional manager and corporate trainer of the new media division of New York Times Regional Media Group, Craig then created EasyRealtySites a company that focuses on creating partnerships with REALTOR® associations & companies and educating & providing technology solutions to today's REALTORS®.

Craig is a certified GRI Instructor for all technology & marketing courses, a member of the GRI Task Force & the 2011 Chairman of the Florida REALTORS Education & Technology Committee.

In his spare time (that isn't spent online) Craig is a sports fanatic who can be found participating in or watching sporting events with family & friends.