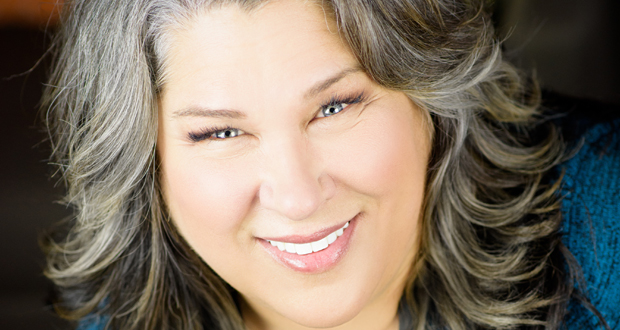 Cy Wakeman
NY Times Bestselling Author, Drama Researcher & Founder of Reality-Based Leadership
X
Program Descriptions
No Ego: How leaders Can Cut the Cost of Drama, End Entitlement and Drive Big Results
Recent research conducted by Cy Wakeman in conjunction with the Futures Company, has discovered that rather than driving performance and creating efficiencies for the organization, conventional leadership strategies and philosophies are actually fueling drama in the workplace. In fact, research indicated that under currently prescribed leadership philosophy and strategic best practices, up to three months per year of each employee's time - potentially billions of dollars annually in the U.S. alone – is wasted in drama. In this session, Cy proposes a radically different approach to core leadership philosophies such as engagement, change management, and accountability. Join Cy as she calls leadership professionals to redefine HR and leadership with science and research and to teach leaders strategies and tools that will actually work in their modern workplace.

Reality-Based Leadership
Ditch the Drama, Restore Sanity to the Workplace and Turn Excuses into Results: These are challenging times in our businesses today. In leadership, we must become willing to admit that the ways in which we have taught leaders to lead over the years is simply not working. These times are calling for a new type of leader, one who can bring peace, sanity, and results back to the workplace! In this session, Cy rocks audiences as she teaches the key principles of her new wave of Reality-Based Leadership.

Hardwiring Accountability into Your Workforce
Everyone is talking about accountability, but few organizations are actually successful in ensuring that personal accountability is hardwired into their talent and everyday business operations. Join Cy as she breaks down the core competency of personal accountability and gives you no nonsense, workable strategies to hire for, coach for, and develop for accountability in your workforce! After all, personal accountability is the foundation of Reality Based Leadership – a revolution in leadership.

Employee Engagement is Broken: Unlocking the True Driver of Employee Performance
For years, our organizations have been investing time, money and energy into engaging our employees based on the promise that engagement drives results. While engaging our employees is critical, it turns out that engagement isn't enough. Engagement without accountability is chaos. In this dynamic, provocative and groundbreaking presentation, you will be introduced to the concept of Reality-Based Engagement, where accountability and engagement intersect to produce awesome results. This will include some practical guidance for how to cultivate the power of personal accountability within your organization.
Cy Wakeman is a drama researcher, global thought-leader, and New York Times best-selling author who is recognized for cultivating a counter-intuitive, reality-based approach to leadership. Backed by 20 years of unparalleled experience, Wakeman's philosophy offers a new lens through which employees and executives alike, can shift their attention inward, sharpen their focus on personal accountability, and uncover their natural state of innovation simply by ditching the drama.

Deemed "the secret weapon to restoring sanity to the workplace," Wakeman has helped companies such as Facebook, Google, NASA, Pfizer, NBC Universal, New York Presbyterian, Johns Hopkins, Eli Lilly, Keurig Green Mountain, and Bank of America Merrill Lynch learn to navigate our rapidly changing world using good mental processes to harness energy wasted in workplace drama and reinvest that effort into achieving profound business results.

She's a regular contributor on Forbes.com, Success.com, The Huffington Post, and Arianna Huffington's Thrive Global. She's been featured on the TODAY Show, the AskGaryVee Show with Gary Vaynerchuk, The New York Times, Business Insider, The Daily Muse, SHRM.com and many more. In 2018, she was voted both a Top 100 Leadership Expert to follow on Twitter and #10 on the Global Guru's list of Top 30 Leadership Professionals.

Wakeman has published three books, the latest of which is No Ego: How to Cut the Cost of Drama, End Entitlement and Drive Big Results (2017). Cy also hosts her own No Ego podcast, a Facebook Watch show, Life's Messy, Live Happy, and adds weekly video content on YouTube to address leaders' biggest challenges in the workplace.