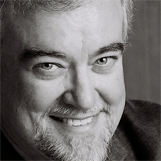 Dale Dauten
Innovation Expert, How Great Bosses and Employees Lift Performance
X
Program Descriptions
The Loveable Hard-Ass
It's a rare skill when someone can demand the most of you in such a way that you love them for it. When Dale studied such leaders he came up with this startling name for such a person: The Lovable Hard-ass. Dale uses that term to challenge managers to rethink their leadership, to teach people to get comfortable with asking their teams for more.

The Gifted Boss
What do America's best bosses know that you don't? In this unique program, Dale offers surprising answers. Having studied hundreds of great managers and executives – the ones he calls "gifted bosses" – he will explain how they THINK, WORK AND COMMUNICATE DIFFERENTLY.

How to Enjoy Killing the Status Quo
Dale has studied "gifted colleagues," the people who are so good at what they do they elevate the standards of everyone around them. You'll encounter surprising conclusions about "organizational energy flows," and the amazing leverage of "circles of helping." Dale has the unique ability to create that special energy where everyone is eager to put new ideas to use, to "Think like a hero; work like an artist."

The Curious Case of the Dead Idea (And Other Business Mysteries)
One of Dale's clients challenged him with this request: "People at our meeting are going to be tired and overwhelmed with data. We need something that will be entertaining while getting them excited about making use of all the information they've gotten." Dale's response was to build a presentation around intriguing case studies that confound the usual business logic. His goal is to get the audience empowered to think illogically as well. The Journey: as the "mysteries" become "the logic of high-achievers," the audience leaves eager to try their new way of thinking.
Dale Dauten has been researching leadership and innovation since his time as a graduate student at Arizona State University and Stanford University's Graduate School of Business. One of his early books prompted a government publication to call him a "guru" to White House staffers, and since then, his writings been published in a dozen languages and have developed a worldwide following, especially in Japan.

After holding management positions with two major corporations and two consulting companies, Dale Dauten created a nationally-known marketing research firm retained by top industry leaders. As founder of The Innovators' Lab, Dale has done idea generation with dozens of firms, including Georgia-Pacific, United Auto Group, General Dynamics, Caterpillar and NASA.

He also writes two newspaper columns, both nationally syndicated by King Features: "The Corporate Curmudgeon"—a weekly commentary on the human side of business, it's a weekly adventure into the good, the bad and the ugly sides of business life—and "JT and Dale Talk Jobs" (with employment expert, Jeanine O'Donnell)—written in a quick-to-read Q & A format, it provides job hunters and career changers of all levels with the information they need to succeed in today's competitive job market. His work appears weekly in over a hundred newspapers the Chicago Tribune, Minneapolis Star-Tribune, Arizona Republic, St. Louis Post-Dispatch.

In addition to his columns, Dale is a celebrated business book author. His third, The Max Strategy, a study of innovation, came out in 1996, followed by a paperback and five foreign editions in 1997. The Gifted Boss, published by William Morrow in June 1999 is still widely sought after by managers and owners of business all over the world. The Laughing Warrior: How to Enjoy Killing the Status Quo was released April 2003, and his newest, Better Than Perfect in March 2006 and Great Employees Only in September 2006.

Dale lives in Tempe, Arizona with his wife and three children.
Books