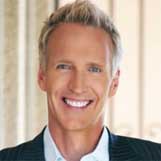 X
Program Descriptions
Maximizing Your True Potential
Creating Extraordinary Results during Challenging Times
A Winning Attitude is Contagious - "Catch it!"
The 3 Keys to Leadership
Mastering the Art of Selling
Presentation Skills for Increased Performance
Creating a Mindset for Success
Leadership is a Learned Skill
Communication and INFLUENCING Personality Styles
Overcoming Adversity
Dan Lier is a sales & leadership expert and #1 best-selling author - Delivering customized content with proven tools to increase sales, leadership and productivity. High Content, Engaging & Entertaining.

With two decades of experience presenting motivational keynotes for corporate events, Dan is the most requested corporate speaker in Las Vegas. Over past two years alone, Dan has spoken in over 30 countries sharing his proven strategies to "Maximize Your True Potential."

He is host of his own TV show "Your True Potential" and was a regular on HSN as America's Coach where he shares his "Strategies for Success" with millions.

Dan's work has been covered by The Today Show and Inside Edition, along with being a guest on the Howard Stern show and The O'Reilly Factor. A former international speaker and top performer for Tony Robbins' - Dan's high impact message and charismatic delivery style will connect with your audience, and provide them with inspiration along with proven strategies for achievement.

In Dan's early career, he earned the ranks of the #1 sales performer in the country, and won back-to-back national titles as a college basketball player. He knows what it takes to win.

With the experience of thousands of customized corporate motivational keynote presentations, Dan will design the perfect talk for your meeting.